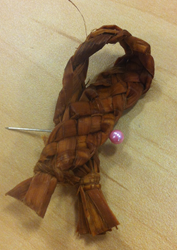 Vancouver, BC (PRWEB) June 21, 2013
The Canadian Breast Cancer Foundation - BC/Yukon Region is proud to award Community Health Grants to highly deserving community breast cancer projects across BC.
The BC/Yukon Region created the Community Grant Program to support small community-based breast cancer and breast health related projects throughout the region by providing seed funding (up to $50,000 for one or two years) for initiatives that respond to local breast cancer needs.
Congratulations to the 2013 Community Grant recipients:
University of Northern British Columbia & Haida Gwaii Community, $49,982 (over 2 years)
Project title: Investigating Bottlenecks and Barriers to Breast Cancer Diagnosis, Service Delivery and Survivorship Care in Rural Aboriginal Communities
This project will evaluate the coordination of cancer diagnosis and care in Haida Gwaii, as well as explore potential barriers to early detection, treatment, and survivor care. It is collaboration between the BC Cancer Agency, the Northern Health Authority, the University of British Columbia's Northern Medical Program, the University of Northern British Columbia, the Skidegate Health Centre and Haida Gwaii Cancer Care. The partnership will empower the community to improve breast cancer care and build their capacity to be actively engaged in future research.
Downtown Eastside Women's Centre Association, $14,452 (over 2 years)
Project title: Mobile Mammogram Clinic for Women in the Downtown Eastside
The Mobile Mammogram Clinic provides support for vulnerable low-income women in Vancouver's Downtown Eastside. In coordination with the BC Cancer Agency Mobile Mammogram Program, two sessions are scheduled over the next two years. The funds from CBCF assist in the promotion of the program; providing gifts, meals and transportation for participants; training peer facilitators to volunteer at the sessions; supporting participants identified for follow up appointments; and preparing and delivering specific health-related educational materials, workshops and training.
YMCA-YWCA of Greater Victoria, $31,318 (over 2 years)
Project title: The Encore Breast Cancer Exercise Recovery Program (ENCORE)
Encore Breast Cancer Exercise Recovery is a gentle exercise program created by medical specialists for women who have experienced breast cancer. Encore is an eight week program of specifically designed land and hydrotherapy exercise intended to improve movement and flexibility. Offered in a supportive, non-medical environment, all sessions include exercise, discussion led by guest speakers, as well as time for relaxation and information sharing over light refreshments.
Musqueam Indian Band, $48,570 (over 2 years)
Project title: Keeping Abreast of Cancer Knowledge: Promoting Breast Health in the Musqueam Community
Keeping Abreast of Cancer Knowledge is a community-based, culturally appropriate project designed to promote breast health awareness and the importance of early detection and screening. The project seeks to empower First Nations women with the knowledge and skills they need to pursue a future without breast cancer.
To read about other highly deserving Community Health Grant recipients, visit http://www.cbcf.org
About the Canadian Breast Cancer Foundation
The Canadian Breast Cancer Foundation is the leading community-driven organization in Canada dedicated to creating a future without breast cancer. Our investments in innovative and relevant research and education have led to progress in breast cancer prevention, diagnosis, treatment and care. Since 1986, we have been at the forefront of a nationwide movement supporting and advocating for the breast cancer community. Join us at http://www.cbcf.org.
-30-
Media contact:
Sydney Nusbaum - Specialist, Marketing & Communication
Canadian Breast Cancer Foundation - BC/Yukon Region
T: (604) 683-2873 ext. 237, E: snusbaum(at)cbcf(dot)org