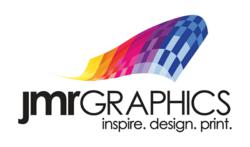 Central Islip, NY (PRWEB) June 24, 2013
On June 24, nationwide car wraps manufacturer, JMR Graphics, comments on brands, like Costa Coffee and Stella Artois, which are utilizing weather-activated outdoor ads to interact with their consumers in real-time fashion.
According to an article on MarketingWeek.co.uk, Costa Coffee and Stella Artois are among a group of brands that are using weather-activated outdoor ads on digital out-of-home panels to create campaigns that adapt to real-time information. Stella Artois will be working with Posterscope to promote their Cidre brand using temperature-activated campaigns. When the temperature rises two degrees or more above the average in the specific location of the advertisement, it will be activated. If the temperature remains below a pre-determined average then the brands will not be activated. This will allow the advertisement to only be used when the weather is appropriate.
Stella Artois Cidre's marketing manager, Andy Logan, says the use of this technology as "pushing the boundaries" in a way to be relevant to consumers' needs and a rise in sales.
Another company, Costa Coffee is working with CBS Outdoor to develop a two month campaign that uses "thermal triggers to promote its Ice Cold Costa to commuters on the London Underground network when temperatures rise about 22 degrees Celsius." The advertisements will also direct commuters to the nearest location where they can buy Ice Cold Costa.
TJ Pannell, a representative from JMR Graphics, a nationwide trailer wraps manufacturer, praises the brands for embracing a non-traditional, interactive method to promote their respective products. "These brands are smart in advertising their products in a way that will stick with consumers. To stand out today, you need to think outside of the box which is exactly what they did."
JMR Graphics is an award winning Nationwide 3M Certified Manufacturer of Graphics for over a quarter of a century. We specialize in branding companies through Fleet Graphics, Vehicle Wraps, Architectural Wall Graphics, Promotional Window Clings, Floor Graphics, Event Signage and much more. We offer a variety of 3M Graphics Films, which are specially designed for most surfaces that require a changeable, short and long-term application. Our exceptional "Turn Key Service" is backed with a 3M MCS Warranty to give you peace of mind when you need optimum performance for the intended life of your graphics. With our state-of-the-art, cutting-edge facility we inspire our clients by providing creative design, custom-printed graphics and handle a network of nationwide installers. JMR Graphics provides expert capabilities and capacities needed to meet any graphic challenge.