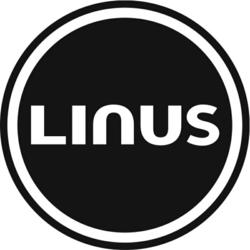 Bohemia, NY (PRWEB) June 24, 2013
On June 24, city bike designer, Linus Bike, comments on the success of New York City's Citi Bike bicycle sharing program.
According to an article on CBS New York, the new Citi Bike bicycle sharing program has surpassed 250,000 rides in less than the three weeks the program has been operating. It was officially launched on Memorial day and has added 25,000 new annual members, the city Department of Transportation (DOT) reports. In just the last two days, more than 32,000 daily and weekly members have joined.
The article says the bicycling program has officially exceeded 250,000 total rides with bicyclists traveling nearly 700,000 miles so far, a distance equivalent to circling the earth 28 times.
"Barely three weeks after its debut, Citi Bike is surpassing past ridership records," DOT Commissioner Janette Sadik-Khan said in a news release. "With a quarter-million trips and counting, bike share is building momentum as thousands of New Yorkers and visitors discover this great way to get around the city."
According to the article, the bike-share program is made up of 6,000 bikes at 330 stations throughout Manhattan and Brooklyn. Officials hope to eventually expand to 10,000 bikes and 600 docking stations in Manhattan, Brooklyn and extending into Queens. An annual membership is $95 and a day pass costs $9.95. Those who paid the annual fee receive an electronic key that is able to undock bikes from any station with an unlimited number of trips up to 45 minutes. Daily and weekly rides are allocated unlimited 30-minute rides throughout their membership.
Jason Latty, a Linus representative, a city bike designer, is happy to see that this bike-share program has caught fire amongst New York residents and tourists.
"Manhattan and Brooklyn already had an existing cycling culture that has only been strengthened by the introduction of the Citi Bike bicycle sharing program. Parking in the city is difficult and expensive. This provides residents with a transportation alternative that is hassle-free."
Linus Bike is a California-based bicycle manufacturer that specializes in creating vintage style city bikes and commuter bikes. Not simply a bicycle company, Linus Bike sells a complete line of accessories for the environmentally conscious and for those who have a fondness for European style bicycles and the great tradition of European cycling.
#####