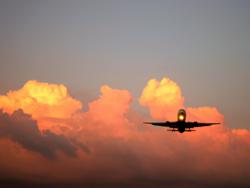 "Our services are designed to ease parking and travel woes for every customer."
Atlanta, GA (PRWEB) June 24, 2013
Greenbee Parking, the youngest and fastest growing airport parking service provider in the nation, has announced cheap discounted ATL long term parking options for all frequent travelers using the Atlanta (ATL) airport. ATL has been termed as the world's busiest airport in terms of passenger traffic for over two decades now. This is enough to give an indication of the traffic volume and footfalls in and around the airport, as well as the demand for parking here. The latest offers from Greenbee Parking will go a long way to solve this parking crisis.
"Our services, like the cheap discounted ATL long term parking, are designed to ease parking and travel woes for every customer," said Christine Cooper – Marketing Coordinator, Greenbee Parking. "We want to change the concept of airport parking by making it affordable from the usual pricey options. Booking and securing a great parking space, whether long term or short term, is super easy with us. This will completely negate the parking hassles one experienced till date."
Hartsfield-Jackson Atlanta International Airport Parking Information
Hartsfield-Jackson Atlanta International Airport is strategically located and connected with all the major cities in the nation as well as numerous international destinations and ranks 7th as an international gateway. Atlanta itself is subject to high volume of business visits which means it is subjected to a lot of business travel round the year. As the world's busiest airport and with over 200 domestic and international gates, it sees more footfalls than any other airport. Public transportation includes the popular MARTA Red/Gold rail line as well as buses plying around the city. But this has not eased the demand for parking nor helped in lowering parking fees. It is only with the advent of services like cheap discounted ATL long term parking from Greenbee Parking that travelers can now expect respite from the steep parking costs.
The Greenbee Airport Parking Solution
Greenbeeparking.com is the connection between consumers and parking vacancies in close proximity to major airports and seaports. The parking spaces are very affordable because the company has negotiated discounted rates with major hotel chains for the parking spaces that are not currently occupied. Here's how it works.
Greenbee Parking puts the available inventory of parking spaces on their website to be reserved by business and leisure travelers looking for cheap airport parking. This alternative method for finding parking equates to significant savings for the traveler. These savings are sometimes as much as 75% less than parking at the airport or seaport.
About Greenbee Parking
Greenbee Parking is the nation's most innovative long term parking company, with a new way of making long term parking affordable. The company is rapidly adding new airports to its network.