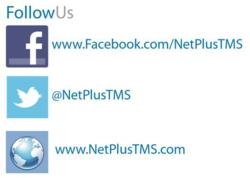 Realize the savings and benefits of VoIP faster than every with the NetPlus VoIP Transition Tool
Gaithersburg, MD (PRWEB) June 21, 2013
NetPlus, a leader in communications management software and solutions, addressed automated VoIP transitions at IAUG CONVERGE2013 earlier this month. The session was well received and NetPlus was invited to give the session again next year.
"The session went well and we had several audience members come by the booth later on to ask questions. The NetPlus VoIP Transition Tool is so unique in the market place and can really help organizations improve their migration process, we would gladly give this session again next year," said Product Manager Jim Gilmour.
The NetPlus VoIP Transition Tool is one of a kind in the market place, with the ability to impact the entire organization by helping them reach VoIP faster than ever. With the NetPlus VoIP Transition Tool organizations can realize the benefits and savings of VoIP much more quickly, and internal customers can enjoy the features of VoIP today instead of years from now.
About NetPlus
NetPlus is a leading communications management solutions provider for both commercial and government entities. With over 25 years of experience NetPlus offers a suite of solutions for telecom expense management, data validation, fault management, inventory tracking and control, provisioning, and more. Customers like Department of Defense, Department of State, United States Air Force, Avaya, Verizon, and the Pentagon utilize NetPlus solutions for the daily operation of their communications and data network. NetPlus is JITC certified and can be procured through Vanguard and GSA. Headquartered in Gaithersburg, MD, NetPlus is a division of Ventraq Corporation. For more information, visit http://www.NetPlusTMS.com.