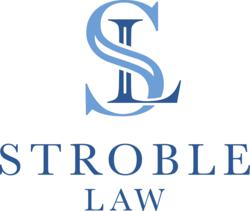 Manufacturers have a duty to provide consumers with safe and effective products. When they don't, we feel a moral obligation to protect the rights of injured victims.
Bloomfield Hills, MI (PRWEB) June 24, 2013
Michigan personal injury law firm Stroble Law is now accepting defective product claims for possible injuries resulting from use of Stryker® Orthopaedics' Rejuvenate modular and ABG II modular-neck hip stem implants and Johnson & Johnson's DePuy ASR™ Hip Resurfacing Systems and ASR™ XL Acetabular Systems.
According to the U.S. Food and Drug Administration, on July 6, 2012, Stryker initiated a voluntary recall of its modular-neck hip stems. DePuy issued a voluntary recall in August 2010 for its resurfacing and acetabular systems.
Personal Injuries Associated with Hip Implant Recalls
Injuries and complications associated with the Stryker and DePuy hip implant recalls include:

Fretting and corrosion (wear and tear) may occur within the devices, which could cause adverse tissue reactions and pain and swelling in certain individuals. Stryker hip implant recipients may experience the effects of metallosis, which is a buildup of metal debris in the body's soft tissues.
DePuy artificial joint systems that don't properly fit could be associated with high failure rates that require second surgeries. Serious pain and difficulty walking may result from such faulty hip replacements.
Injured victims may be eligible for compensation associated with injury-related expenses including those associated with medical bills and future medical treatment, lost wages, and pain and suffering.
About Stroble Law
Stroble Law is a Michigan-based law firm that was founded by Attorney Thomas L. Stroble in 2008. The law firm has office locations in Bloomfield Hills and Mount Clemens, serving clients in the surrounding areas, including Detroit, Ann Arbor, Lansing, Sterling Heights, Troy, and other locations across Michigan.
The law firm is focused on delivering high-quality legal representation to victims of auto accidents, truck accidents, dog bites, medical malpractice, and defective products. For more information, visit http://www.stroble.com.