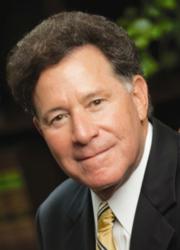 This program also qualifies for 4.5 Maritime Law Association credit points toward membership as Proctor in Admiralty.
Savannah, Ga. (PRWEB) June 23, 2013
The Southeast Admiralty Law Institute will host mediator Rodney A. Max of Upchurch Watson White & Max as a speaker for its annual conference here, set for Friday and Saturday, June 28 and 29, 2013.
Mr. Max -- who is based in South Florida and Alabama but works throughout the country -- will discuss ethics from a mediator's point of view, covering various issues he faces with respect to the parties and their attorneys. His presentation is scheduled for 9 a.m. Saturday, June 29.
The conference will be at the Savannah Riverfront Marriott, 100 General McIntosh Blvd. Early registration is still available until Thursday, June 27, and on-site registration is available all the days of the conference. For more details, see http://www.iclega.org/programs/8255.html.
Other conference highlights include:
-- "Professionalism: Improving the Image of the Legal Profession" with Bruce Turkel, CEO of Turkel Brands of Miami, and Andrew L. Waks of Waks & Barnett, P.A., in Miami.
-- "Recent Maritime Law Developments in the 5th, 9th and 10th Circuits" with Meredith W. Blanque of Phelps Dunbar, LLP, New Orleans.
-- "Pirates Are on Board! Now What?" with James C. Arnold, of counsel at Bell, Ryniker & Letourneau in Houston.
-- "Non-Employee Maritime Personal Injury Primer" with John P. Kavanagh, Jr., of Burr & Forman, LLP, in Mobile, Ala.
-- "Developments in Vessel Regulation: Requirements, Cost and Consequences" with Gary E. English, of the Marine Forensic & Investigation Group in Summerville, S.C.
-- "Arbitration of a Maritime Personal Injury Case" with Israel Reyes, The Reyes Law Firm, P.A., Coral Gables, Fla.
-- "Recent Maritime Law Developments in the 1st, 2nd, 3rd and 4th Circuits and the U.S. Supreme Court" with Edward J. "Trip" Coyne, III of Williams Mullen in Wilmington, N.C.
-- "Marine Insurance" with Marcus R. Tucker of Royston Rayzor of Houston.
-- "Recent Maritime Law developments in the 6th, 7th, 8th and 11th Circuits" with Theresa M. Bennett of the Law Offices of Theresa M. Bennett in Fort Lauderdale, Fla.
"All the SEALI states now have some form of mandatory CLE (continuing legal education) requirements," conference organizers say. "In Georgia, this program qualifies for 10 CLE Hours (based on a 60-minute hour), 1 hour of ethics credit, 1 hour of professionalism credit and 3 hours of trial credit." They have applied to the bar associations of all SEALI states for appropriate credit, but are not guaranteeing the credit will be approved in all states. However, "this program also qualifies for 4.5 Maritime Law Association credit points toward membership as Proctor in Admiralty," they said.
About Upchurch Watson White & Max
Upchurch Watson White & Max, a nationally leading mediation specialty firm, is known for facilitating reasonable agreements to resolve complex issues. From five offices in Florida and Alabama, Supreme Court certified attorney mediators with wide-ranging specialties serve as a court-appointed and privately employed mediator, arbitrator and third-party neutral case managers, implementing innovative methods of alternative dispute resolution across the country. On the Web: http://www.uww-adr.com.