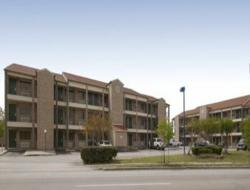 "We are in the business of making travel easy for everyone."
Houston, TX (PRWEB) June 25, 2013
Greenbee Parking, the leading airport parking service provider in the US, has launched the new super savings options for frequent travelers which can beat any Houston Hobby long term airport parking coupons program hands down. Houston (HOU) is a busy airport which connects with over 34 domestic and international destinations and serves around 10 million passengers annually. It is part of the three-airport system in Houston and together with the other two has been responsible for getting 'America's Best Airports' award in 2010 by Travel + Leisure. Despite the popularity, parking has been a major issue in the airport with constant customer complaints and demands for better facilities as well as rates. With Greenbee Parking's announcement there seems to be definite room for improvement.
"We are in the business of making travel easy for everyone," said Christine Cooper – Marketing Coordinator, Greenbee Parking. "Our special services are designed to ensure convenient and comfortable parking options at super discount rates and are better than any Houston Hobby long term airport parking coupons program. Frequent fliers no longer have to pay through their nose for airport parking or worry about secure spots which would provide their vehicles with the best protection every time they travel."
William P. Hobby Airport Parking Information
William P. Hobby Airport or Houston (HOU) is strategically located near the business district and downtown Houston, making it a natural choice for business travelers. It served as the primary airport for Houston till the George Bush Intercontinental Airport commenced operations in 1969. It is a busy commercial airport as well as the regional hub for private and corporate aviation. It also houses the popular 1940 Air Terminal Museum known for its original art deco attractions. For a secondary airport, it is quite a busy one and connects with both domestic and international destinations. Ground traffic is heavy and demand for parking is at an all-time high. Steep rates have been a major issue for frequent travelers using this airport. Now with the new offers from Greenbee Parking, there is the promise of competitive rates and better parking facilities for all without the need for Houston Hobby long term airport parking coupons.
The Greenbee Airport Parking Solution
Greenbeeparking.com is the connection between consumers and parking vacancies in close proximity to major airports and seaports. The parking spaces are very affordable because the company has negotiated discounted rates with major hotel chains for the parking spaces that are not currently occupied. Here's how it works.
Greenbee Parking puts the available inventory of parking spaces on their website to be reserved by business and leisure travelers looking for cheap airport parking. This alternative method for finding parking equates to significant savings for the traveler. These savings are sometimes as much as 75% less than parking at the airport or seaport.
About Greenbee Parking
Greenbee Parking is the nation's most innovative long term parking company, with a new way of making long term parking affordable. The company is rapidly adding new airports to its network.