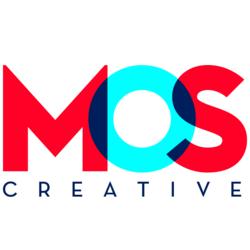 (PRWEB) June 26, 2013
Baltimore, Maryland: MOS Creative is thrilled to announce their partnership with Target Marketing Group, one of the largest distributors and importers of promotional merchandise in the United States. MOS Creative, a Maryland website design agency will be redesigning and relaunching Target Marketing Group's website. The site will focus on consistent branding across product groups as well as integrating their multiple pages into one cohesive platform to better service customers wide range of promotional needs.
Target Marketing Group's custom designed and developed company website will provide a first class experience to customers with a user- friendly and detail rich layout. The site will be built with SEO best practices in mind so that Target Marketing Group's website is visible on search engines and can be easily crawled and indexed properly. To ensure long term success on the project, analytics will be in place to continually implement and track site traffic and visitor activity to ensure the site is performing and meeting goals as intended.
With the redesign, Target Marketing Group hopes to achieve a fun energetic website which better conveys and emphasizes the who, what, where, when, why and how of their company. With ease of use and overall user experience in mind, MOS Creative will add value by providing useful information and intuitive access to Target Marketing Group. A particular focus will be on better communicating the spectrum of service available. A client can use Target Marketing Group as anything from white label e-commerce site to fully integrated, branded marketing partner, something that bigger companies generally need as their buyers and users can be scattered worldwide.
Additionally MOS Creative will design and implement custom landing pages for Target Marketing Group's social media profiles to ensure brand consistency across all platforms.
Target Marketing Group is a brand promotion and marketing services company that utilizes a full range of on-site services with a network of domestic and overseas suppliers to deliver promotional products and programs with time and budget in mind. With their vast experience and industry leading creativity, they are able to make brands stand out for a wide range of clients from local small business to global companies who need an integrated partner to service a range of promotional goods.
MOS Creative is a full service Maryland Web Design and creative agency that specializes in web development, messaging, creative innovation, mobile design and development. With over 10 years of experience, MOS Creative has a wide range of capabilities suited to any industry. Visit MOS @ http://www.moscreative.com.