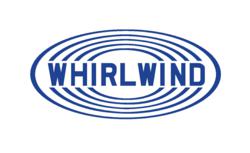 Our customers have found that the durability of their metal facilities leads to less production downtime.
Houston, TX (PRWEB) June 25, 2013
Houston-area metal building manufacturer and distributor, Whirlwind Steel Buildings, has completed work on a new 7500 square-foot manufacturing facility located in Conroe, TX. At 50'-0" x 150'-0" x 27'-4", the steel manufacturing building also features an overhead crane.
Whirlwind Steel President, Ty Sturdivant, explained the benefits of metal manufacturing facilities over alternative construction materials: "Anyone who needs a manufacturing building has three chief concerns: timing, price, and space requirements for the actual facility. Metal manufacturing shops are more cost-effective and quicker to erect than brick or wooden structures, and because they can accommodate column-free interior designs, it's easy to configure them for significantly more space inside."
Sturdivant added that metal's inherent durability makes steel manufacturing facilities a longer-lasting option than similar structures. Sturdivant explained, "Steel is noncombustible and highly resistant to rot, mold or mildew, and infestations, so it's practically maintenance-free. Our customers have found that the durability of their metal facilities leads to less production downtime. For anyone in the manufacturing industry, time is money, and a metal facility is a great way to save both."
About Whirlwind Steel Buildings, Inc.
Founded in 1955, Whirlwind Steel Buildings, Inc. is an industry-leading manufacturer of institutional, residential, institutional, government, commercial, and industrial buildings, metal building components and metal roofing and wall systems. Headquartered in Houston, the company has IAS-certified manufacturing plants in Texas, Georgia, Oklahoma and Minnesota. Products in the Components and Private Manufacturing Services division include metal roofing for residential, agricultural and business uses; self-storage units; boat docks; airplane hangars and steel municipal buildings. For more information about Whirlwind Steel Buildings, please call (800) 324-9992 or visit http://www.whirlwindsteel.com.