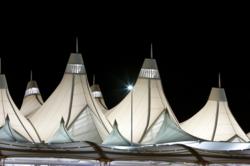 "We have always striven to provide the best of services for our clients."
Denver, CO (PRWEB) June 26, 2013
Greenbee Parking, the dynamic young airport parking solutions firm, has received rave reviews from customers for their new and innovative parking solutions. The latest Denver Airport long term parking reviews show that the young company is way ahead of its competitors in both ideas and customer service, making them one of the fastest growing brands in the nation. Though Denver is one of the largest and most well organized airports in the world, the parking congestion, scarcity and steep price is a constant problem faced by travelers here. The long term discount parking options and coupons from Greenbee Parking has made it easy for travelers to avail better parking spaces for much less, leading to the rave customer reviews.
"We have always striven to provide the best of services for our clients," said Christine Cooper – Marketing Coordinator, Greenbee Parking. "All our services are designed to make our clients feel comfortable and safe when it comes to their vehicles. They will always get great discounts, great deals and great parking spots from us whenever they need them. The reviews have endorsed our efforts and given us further impetus to excel."
Denver Airport Parking Information
Denver International Airport is one of the largest airports, both globally as well as in the US, in terms of size as well passenger traffic. It ranks 11th in the world in terms of passenger traffic. This busy airport has non-stop service to all major international destinations and has been voted "Best Airport" and "America's Best Run Airport" by Business Traveler Magazine and Time Magazine respectively. Located amidst the scenic splendor of Denver, the airport is a gateway to major tourist hotspots in and around Colorado.
While passenger reviews for the airport has ranged from great to amazing, feedback for the airport parking has not been as heartening. As expensive as it has been, parking is also hard to get and be booked for a longer duration. Now with the advent of innovative parking solutions from new age companies like Greenbee Parking, frequent travelers can finally heave a sigh of relief and get long term parking for much cheaper rates, which has led to results like the latest Denver Airport long term parking reviews.
The Greenbee Airport Parking Solution
Greenbee Parking has effectively bridged the gap between parking problems and solutions at both airports and major seaports. They have tied up with major hotels and lots for available parking spaces at discounted rates which they offer their customers across the nation.
All that travelers need to do is visit Greenbeeparking, select their city or airport of choice, choose the parking spot and pay through a secured payment gateway. There is a comprehensive list of airports and parking spots to choose from. Greenbee's wide network makes it possible for every customer who logs on to find a solution. Now with options like cheap DIA long term parking solutions travelers can save more than 75% off their parking costs.
About Greenbee Parking
Greenbee Parking is the nation's most innovative long term parking company, with a new way of making long term parking affordable. The company is rapidly adding new airports to its network.