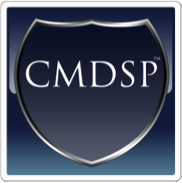 "CMDSP is the first and only Certification for Mobile Device Security", Dan Ford - CMDSP Board of Directors
Catonsville, MD (PRWEB) June 26, 2013
CMDSP is excited to announce that Dan Ford has been appointed to the CMDSP Board of Directors and will serve as technical expert for the program. Dan Ford will also be the first Certified Mobile Device Security Professional (CMDSP) accredited by passing the CMDSP test and accreditation process.
CMDSP is a new professional accreditation certifying the holder of the accreditation understands the risks and their mitigations for the use of Mobile Devices within enterprises, whether companies or federal agencies. The Mobile field is growing quickly and CMDSP is keeping pace by providing a way for professionals to demonstrate knowledge in the Mobile field. CMDSP plans to offer certifications to the public starting August 15, 2013 (register here).
Dan Ford was selected to join the CMDSP Board of Directors because of his wealth of industry experience. Dan has been an information security professional for more than 15 years, and has worked for notable organizations such as XM Radio, Secure Computing, McAfee, Nominum, and Accuvant. Currently Dan Ford is the Chief Security Officer at Fixmo. He has extensive experience running security programs within the government segment; his most notable role was as Director of Network Security at the Transportation and Security Administration, which was the largest managed service contract within the federal government. Dan joins CMDSP with a wealth of experience that includes global security and information assurance initiatives; researching trends, discovering security vulnerabilities and exploits, studying cutting edge technologies, and attaining industry certifications. Dan holds an M.S. in Information Assurance/Computer Forensics from Capitol College and is pursuing his D.Sc. in Information Assurance from Capitol College with a dissertation focus on enterprise smartphone security.
About the Certified Mobile Device Security Professional Program:
This new certification is intended for security professionals who work in the field of mobile devices, whether managing individual devices or an enterprise with multiple device types and platforms. Certification demonstrates that an individual possesses an underlying core body of specialized, in-depth knowledge of the described topic areas. While some topic areas may apply to all mobile operating systems (OS), this certification is designed to demonstrate competence with Apple's iOS and Google's Android OS. Other OS (Symbian, Windows, RIM, etc.) are not specifically covered under this certification.
The certification is designed to demonstrate both technical and policy knowledge as it relates to mobile devices. Candidates should have an understanding of the topic areas from "red team" and "blue team" standpoints, meaning knowing both the vulnerabilities and how to mitigate those vulnerabilities. The CMDSP preparation course is being offered by independent mobile security firms.