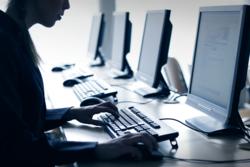 WorleyParsons recognizes the importance and value of ensuring our personnel are not only adequately trained,
but also have access to training that meets the demands of our business.
Calgary, Alberta (PRWEB) June 24, 2013
Alberta-based Global eTraining today announced a world-wide training partnership with engineering, procurement, and construction management services provider WorleyParsons. Global eTraining will be providing Autodesk software training to WorleyParsons employees across the globe, through its industry-leading GeT Interactive online, on-demand eTraining platform.
"We're extremely pleased to see how well the GeT Interactive courses have been received by the WorleyParsons staff," said Global eTraining CEO Susan Brattberg. "The quality, accessibility, ease of use, and engagement of the courses have been key points in the implementation; and we couldn't be happier to see how well it's going."
"WorleyParsons recognizes the importance and value of ensuring our personnel are not only adequately trained, but also have access to training that meets the demands of our business. This helps ensure that all personnel are trained, and that competency assessment is an integral part of training delivery. Our expectation is that WorleyParsons will achieve great results using Global eTraining's GeT Interactive online, on-demand e-Training and assessment system for Autodesk software" says Robert Gibson, Global Manager, Engineering Design Systems." The ability to roll out the training around the world was one of the most important factors in the decision to use GeT Interactive as the training platform for a company with 165 offices in 41 countries. The need to ensure everyone is trained to the same level and the same standards no matter where they are is a major obstacle for companies with widely dispersed workforces, but with Global eTraining's proven platform, it's no problem for even the largest of firms.
"We are always excited to show the world that the 'global' in Global eTraining means what it says," said Brattberg.
The GeT Interactive system includes an assessment for users to determine what they need to cover, and designs a custom learning plan for each individual. This, along with its top-shelf administrative functions, means both end users and managers are able to ensure everyone is getting the training they need.
---
About Global e-Training
Available 24-7, Global e-Training's GeT Interactive Online, On-Demand Autodesk courses are enabling individuals to enhance their skillsets and their resumes and enabling companies to ensure entire departments are trained to the same level, at the same time, without the scheduling headaches associated with live classroom sessions. They also serve as the perfect complement to classroom instruction in blended training scenarios, and are being used in educational
institutions and training centres around the world.
The Complete Guide series of GeT Interactive courses is designed to give users a solid understanding of Autodesk software's features and capabilities. Along with text, audio, and video demonstrations, each course features multiple "Let Me Try" exercises that take users step by step through sometimes complex procedures. The goal of performing these steps is an understanding that goes beyond simply knowing what things are called and where to find them, into practical experience with skills people can apply to real-world situations.
Autodesk, AutoCAD, Autodesk Revit Architecture, Autodesk Inventor, AutoCAD Civil 3D, Navisworks and 3ds Max Design are registered trademarks of Autodesk, Inc., in the USA and/or other countries. All other brand names, product names, or trademarks belong to their respective holders.
About WorleyParsons
WorleyParsons is a leading provider of professional services to the resources and energy sectors and complex process industries. Its services cover the full asset spectrum both in size and lifecycle – from the creation of new assets to services that sustain and enhance operating assets.