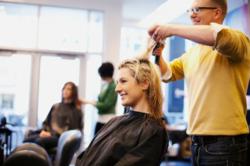 Long-Time-Liner Beverly Hills' Independent Beauty Advisor program provides a second source of income, with no commitment or contracts
Beverly Hills, CA (PRWEB) June 24, 2013
The new program at Long-Time-Liner® Beverly Hills is a rewarding addition to any beauty advisor's work and meetings will be reappearing starting this July 2013.
What is a beauty advisor? They are people knowledgeable in products and services that can help an individual achieve the appearance he or she wants to have.
These advisors can be magazine editors, beauty bloggers, make-up artists, skincare specialists, or even friends and family members. It is anyone who knows the right recommendations and can make the right referrals.
Long-Time-Liner® Beverly Hill's Independent Beauty Advisor program benefits these individuals, who may be working in a salon, office, or maybe are freelancers.
The Independent Beauty Advisor program provides a second source of income, with no commitment or contracts. Independent Beauty Advisors work by their own schedules and are their own leaders.
With the Independent Beauty Advisor program, talented beauticians can make over $2000 per month through referrals alone!
Long-Time-Liner® Beverly Hills hosts Independent Beauty Advisor seminars regularly and interested members with a strong beauty industry network should contact Long-Time-Liner® Beverly Hills for more information about the next Independent Beauty Advisor gathering and build peer networks to enhance client turnouts.
Long-Time-Liner® is located in Beverly Hills, California, at the heart of the beauty and luxury product center. There have been many beautiful and satisfied customers from all age groups, nationalities and personal style. Semi-Permanent Conture® Make-up can make a significant improvement to anyone's beauty. With the right network to beauty professionals, the IBA program can be a huge success to the participant.