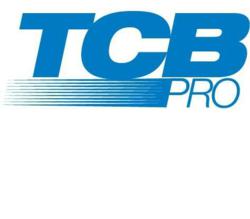 Process Matrix enables a win-win solution. We are able to close more business and the retailer has a higher success rate.
San Francisco, CA (PRWEB) June 25, 2013
TCB PRO, of the CRC San Francisco office introduces Process Matrix, an analysis of markets and coverage for independent agents and brokers who partner with TCB Pro on private company D&O. This pragmatic operation makes it easier for astute retailers to intelligently process D&O quotes, coverages and markets available to their individual clients.
When a retailer engages TCB PRO for Process Matrix, the D&O team discusses each risk, price, retention and possible carriers with the retailer. The office then reviews appropriate markets and completes a market analysis, policy summary, explanation of the policy form and the endorsements for the retailer. The retailer ends up with a customized proposal in a format that is immediately deliverable to the client.
The target market for Process Matrix is small-and-mid-sized for-profit and nonprofit companies. These are firms with typically fewer than 500 employees and under $100 million in revenues. Often these D&O placements become a process burden for retail brokers.
Process Matrix enables retailers to alleviate an inherent tension in this market space. Garrett Koehn, President of the NW offices of CRC explained, "A dichotomy exists in this complicated coverage area that is difficult for retail brokers to manage. A high profile placement with high E&O risk is paired with insignificant premiums, generally under $10,000. Process Matrix enables a win-win solution. We are able to close more business and the retailer has a higher success rate. Retailers also learn from the overview provided – giving them information on coverages and markets in a field that they may not be entirely comfortable with. Furthermore, the process benefits the client with consistently better coverage through a cost-effective solution."
As part of Process Matrix, TCB Pro provides a document to retailers who, for example, can cut and paste the information into a portfolio they may have prepared for the client. The idea is to take the manual work off the retailer's shoulders and provide a document complete with an analysis of the markets as well as the benefits to the coverage recommended for a client. Alternatively, the document can be printed and presented to the client as is – depending on preferred customization.
The D&O Analysis is largely a manual system performed by experienced brokers with the resources to provide the customized package. Retailers are able to seek out more D&O business as a result of the work done by TCB Pro.
TCB Pro, The San Francisco office of CRC includes extensive insurance expertise. Besides providing coverage on professional liability coverages and Directors & Officers insurance, the office also focuses on technology related risks including cyber liability and intellectual property. Additional expertise is provided on private equity and venture capital exposures, financial institution business, security broker dealers, private equity firms, banks and investment advisors. The office also has a team involved in property risks – especially those involving catastrophe modeling. Independent agents and brokers are invited to do business with the San Francisco office of CRC | Crump.