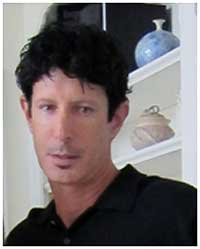 (PRWEB) June 24, 2013
Dr. Doug Lowy is now able to treat patients with the first FDA cleared laser gum surgery, the Laser Assisted New Attachment Procedure. LANAP provides a new option for gum disease treatment in Louisville, and can help patients who are looking for a gum disease surgery alternative. LANAP reduces the pain and undesirable effects of traditional surgery while still effectively targeting periodontal disease.
Unlike traditional gum surgery, LANAP does not necessitate any cutting, stitching, loss of healthy tissue, or a long recovery period. Dr. Lowy begins the procedure by measuring the gum pocket. He then uses the Periolase MVP-7, a laser designed specifically for this procedure, to remove the periodontal disease without harming any healthy tissue. Next, Dr. Lowy uses other tools to remove tartar from the tooth. Finally, he uses the laser to sterilize the gum pocket and form a blood clot, pressing the gum tissue back against the tooth. Patients generally find that discomfort from the procedure is minimal, and that they are able to resume their usual routines the next day.
LANAP offers long-term benefits aside from removing periodontal disease. The laser stimulates the jawbone, which can help regenerate the bone and limit loss of bone density. In other words, LANAP doesn't just remove gum disease; it can help reverse unhealthy effects of gum disease as well. Since the procedure keeps healthy gum tissue intact, patients are less likely to lose teeth, limiting the amount of dental implants or other tooth replacement options needed in the future. In addition, gum recession, which can occur after traditional gum surgery, leaves patients more vulnerable to gum disease, since bacteria can get into receding gums easier. LANAP maintains healthy tissue, stimulates bone growth, and increases the likelihood of a patient maintaining good oral health.
LANAP offers patients many benefits, on top of its appeal as a gum disease surgery alternative. You can visit Dr. Lowy's website or call his office to learn more or to set up an appointment for your gum disease treatment in Louisville.
About the Doctor
Dr. Doug Lowy is a periodontal practice offering personalized dental care for patients in Louisville, KY since 1987. Dr. Lowy received his B.A. in Earth Science and Mathematics from Newark State College and his M.A. in Clinical Psychology from Morehead State University. He completed his dentistry training at University of Louisville and his Periodontal Certificate from the University of Connecticut. Dr. Lowy is an assistant professor of periodontics at the University of Louisville and is course director of a hands-on periodontal course for sophomore dental students. Dr. Lowy is part of one percent of dental professionals providing the only FDA cleared laser procedure for gum disease and periodontal treatment. To learn more about Dr. Doug Lowy and his dental services, visit his website at http://www.louisvilleperio.com and call (502) 653-8185.