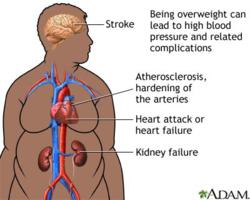 Heart disease is the leading cause of death in the U.S., so it makes sense to diagnose it as soon as possible.
Boca Raton, FL (PRWEB) June 21, 2013
The producers of the In View series proudly announce two video shoots in early July that will take place in New York State. This cable television program's producers and film crew will travel to Syracuse and Cicero in mid-state New York on July 2nd to highlight advances in diagnostic technologies and heart health. The rapid growth of obesity across the nation has corresponded with a rise in heart disease diagnoses, heart attacks and other cardiac conditions. The In View TV series will look at steps and tools that cardiologists and doctors in the nation's third most-populous state are using to identify and diagnose symptoms of heart disease, which ranks as the leading cause of death for men and women in the United States, according to webMD.com.
In View hosted by Larry King is carried on regional cable networks and major cable channels across the United States, reaching millions of TV households each month. The TV program spotlights promising developments in many fields and industries. The show reaches viewers on cable channels such as the Discovery Channel and business-themed cable channels.
The wide-ranging In View series hosted by Larry King has brought television audiences across the United States encouraging stories about thriving American companies, including manufacturers and community banks across the country, along with health-related stories and stories of medical advancement. It also features stories about the environment, technology and education. Speaking with industry leaders, respected medical professionals and other knowledgeable stakeholders, the In View show's producers present enlightening interviews with some of the country's best and brightest to TV audiences across the nation.