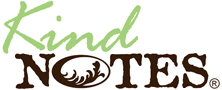 Westminster, CA (PRWEB) June 23, 2013
Kind Notes is pleased to announce a new 10 day Kind Note jar and box. Kind Notes is a manufacturer of heartwarming gifts expressing sentiments of love, gratitude, and appreciation for those special people in our lives who are sometimes overlooked. Kind Note products are also ideal for people who are too busy to write out a thoughtful sentiment because of hectic schedules, small children, or other daily obstacles. Kind Notes are simply as their name implies, kind notes meant to bring a modicum of joy and happiness to people's busy lives.
The new 10 Day Kind Note is an expansion of their larger, flagship product. Original Kind Note jars or boxes typically contain 31 messages and are meant to be read daily throughout the month received. The new 10 Day Kind Note product is designed to be a smaller quantity of notes, making them ideal to be placed in offices, schools, and other professional environments without calling undue attention to the Kind Notes products throughout the month.
Kind Notes is akin to a mash up between giving flowers and sending a greeting card. Kind Notes are decorated jars filled with small notes. The notes can either be personalized messages, or preselected from their catalogue. Kind Note jars are hand decorated, and match the envelope theme of the kind notes stuffed within.
Kind Notes are ideal long distance gifts, giving the recipient a small, daily reminder of how important they are to the sender. They make ideal paper anniversary gifts, especially as they can be personalized to commemorate special events, inside jokes, and personal moments between two lovers. Kind Notes make a perfect complement to other sentimental gift ideas and thoughtful gifts, such as flowers, candy, and romantic holidays.
Kind Notes started when the founder first met and fell in love with her future husband. She wanted a way to communicate how she felt for him without overwhelming him, and settled on sending small, personalized notes over a length of time, rather than a grandiose act of affection that could have been misunderstood. Soon after the successful reception of her gift, they decided to manufacture and produce their Kind Notes for other people to share and enjoy as well.