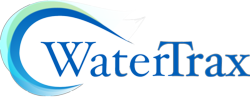 This tool will improve data quality, provide cost savings for clients and will reduce the reporting burden for both state and EPA employees.
Seattle, Washington (PRWEB) June 24, 2013
WaterTrax announced this week the latest addition to their software application: a NetDMR Reporting Tool. This reporting tool has been designed to help water and wastewater NPDES permit holders to automatically generate their electronic discharge monitoring reports (DMRs).
This reporting tool is flexible, customizable, and user-friendly. Existing WaterTrax users will now have the ability to configure report templates, customized to their NPDES permit specifications, and generate the NetDMR report at the click of a button. All of the required data is already housed within WaterTrax. The WaterTrax NetDMR tool has been built to comply with Environmental Protection Agency (EPA) DMR file specifications and includes all the fields and valid values that permit holders are required to report.
Similar to the WaterTrax CIWQS reporting tool, announced two weeks ago, this tool will reduce the amount of time that utility staff spend compiling information and generating the DMR report. The tool will also reduce the chance of errors as the need for redundant entry of data is eliminated. The NetDMR can be produced in a CSV, TXT, or ZIP file format which can be directly uploaded into the EPA Integrated Compliance Information System (ICIS) database, as per the specific permit requirements.
"We are excited to provide our clients with tools that help them to do their jobs more efficiently," states Director of Sales, Andrew Lewis. "This release demonstrates an example of our commitment to understanding our client's needs and maintaining our position as thought leaders in water and wastewater data management software. We constantly strive to develop new products which will improve the functionality of WaterTrax. The NetDMR reporting tool is no exception. The NetDMR reporting tool is a proactive solution for all utilities and is accessible to all WaterTrax account holders in the United States. This tool will improve data quality, provide cost savings for clients and will reduce the reporting burden for both state and EPA employees."
WaterTrax's NetDMR reporting tool will automate some states' reporting processes, replacing the hard copy form. Now, WaterTrax users will be able to upload the required information to EPA's ICIS and/or their state's database with no additional setup or equipment required.
To enable the WaterTrax NetDMR reporting tool today or learn more about how WaterTrax can help your organization, please visit http://www.watertrax.com
About WaterTrax®
WaterTrax provides a suite of reliable and easy-to-use water and wastewater information management products to help organizations manage their water and wastewater data efficiently, while ensuring compliance with regulatory requirements. Established in 2000, WaterTrax has a growing client list of leading municipalities and agencies that manage over 3500 water and wastewater systems across North America.
For further information, please call 1-866-812-2233 or email sheena.graham(at)watertrax(dot)com