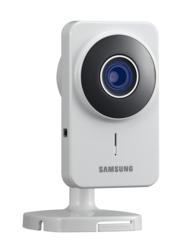 "I wanted to see who came through my front door and not who walked by. Smart zone let me do this. Thanks Kyle Hackett
Ottawa, Canada (PRWEB) June 21, 2013
"Home Watch" is a helpful new feature for parents who are interested in the home video security field. According to iWatch Life's Danny Starr, "this is a do-it-yourself video monitoring system that lets the user remotely watch over all aspects of life...from any computer, tablet or handheld device. Our unique, cloud-based, smart technology understands context, importance and relevance of images, sounds and notifies the user anytime, anywhere when events that have been specified as being important are detected."
This recent improvement in home video surveillance technology allows a parent to set up an IP camera or webcam where they choose, plug it in, and configure it easily to their wireless network and the iWatchLife system. They can then draw an "iWatch Zone", a box highlighting the important area in the camera's view. This can be as specific as the crib or top of the door. When activity occurs in that zone, the camera records the event and alerts the user who can instantly watch on any web-enabled device.
Parents can see a child wake to climb out of the crib, or monitor a babysitter. They can take a video of who actually is stealing the cookies from the cookie jar and post it on youtube to go viral if they choose. The advantage is that the camera only comes on when the iWatch Zone is entered.
This is an improvement over previous home video security systems. According to Danny Starr, "other IP cameras and IP camera software solutions stream H.264 video for analysis 24/7 at an upstream bitrate of 150 kb/s and can use up to 45 GB/month of bandwidth. iWatchLife streams at an upstream bitrate of only 40kb/s and uses only 10 to 12 GB/month under standard conditions." This now enables parents to set up as many cameras as they need to keep an eye on their home. because less bandwidth is required.
Navigating events in the iWatchLife Online Interface is the new way to "see what matters" by letting the user access their online account and see what events were detected, download pictures or video, and share those pictures and video with family and friends. The system keeps events, pictures, and video for thirty days, so users will need to download any content they wish to keep.
"iWatchLife brings Internet cloud-based video monitoring technology to the consumer market, making it affordable and easy to use," says Danny Starr, "our service uses advanced video analytics and artificial intelligence to provide unparalleled functionality for our users."
iWatchLife is a leader in smart and affordable cloud-based video monitoring that enables consumers to monitor, share and See What Matters™ most. Using iWatchLife consumers can remotely monitor their home, family or small business from any smartphone, tablet, PC or smart TV. With its advanced analytics and patent-pending smart event detection technology, iWatchLife reduces false alerts and expensive internet fees by using bandwidth four times more efficiently than competing solutions. This unique and easy-to-use video monitoring solution enables consumers to create their own Family Broadcast Network for privately sharing content with friends and family.