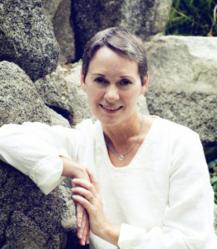 My conversation with Karen was, to say the least, enlightening and filled with purpose and power.
Seattle, WA (PRWEB) June 23, 2013
Kelly McNelis Senegor, the Founder of Women For One conducted an audio interview with a uniquely powerful human being, Karen Maezen Miller or Momma Zen, as her followers lovingly call her. Topics that were addressed were parenting, presence in daily life and most importantly, women throughout the world truly stepping into their authentic power.
Karen Maezen Miller is a wife and mom, as well as a Zen Buddhist priest and teacher, or sensei, at the Hazy Moon Zen Center in Los Angeles. She is the author of Hand Wash Cold: Care Instructions for an Ordinary Life and Momma Zen: Walking the Crooked Path of Motherhood. Her writing appears frequently in Shambhala Sun magazine and on the Sham,bhala SunSpace blog. She offers retreats and workshops around the country.
Kelly McNelis Senegor is the founder of Women for One. Her vision for all women of the world is to empower them with the tools they need to become successful and authentic each day of their lives. Women for One is a global community of women encouraging authenticity and inspiration. This movement encourages women of all ages, ethnicities and backgrounds to exchange authentic dialogue by sharing life lessons and supporting one another to create a powerful new vision for their life. Since its inception two years ago, Women for One has
engaged a social media reach of over 4 million users from over 60 countries, on five continents. For more information about Women For One, please contact us at info(at)womenforone(dot)com