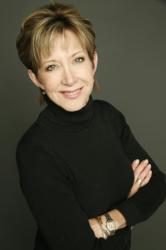 When the NASA astronauts became able to check their email on the International Space Station, you ran out of excuses.
Houston, TX (PRWEB) June 24, 2013
It is vacation season and with that the number of out of office email replies increases dramatically. In the latest piece for FastCompany.com, YourDailySuccessTip.com CEO Dayna Steele has been collecting an array of these replies in an effort to show how business is lost during the vacation season and what businesses need to do better to stay in touch with clients and keep the work flowing.
"In this day and age of technology, you have no excuse for not being available to serve a client's needs," says author and success speaker Steele. "When the NASA astronauts became able to check their email on the International Space Station you ran out of excuses."
Steele cites one example of a contact's out of office reply stating, "I'll be out of the office until Thursday and won't be able to check email regularly but expect to be able occasionally." Not only is this reply poorly worded, but it shows how important, or not so important, the work is. In other replies, words were misspelled or the auto responder was not turned off, leaving a client to wonder how carefully the details of his or her work are being handled.
When asked about the worst reply she has received in 2013, Steele said she received one that simply stated "Heading to Vegas."
"Not only is there no forwarding contact and no return date, it shows me that Vegas is much more important than my business," says Steele. "At that point I'm calling the competition out of spite."
Dayna Steele is a leading authority on business and success trends including social media, networking and customer service as well as a rock radio Hall of Famer, the creator of YourDailySuccessTip.com, and author of Rock to the Top: What I Learned About Success from the World's Greatest Rock Stars and 101 Ways to Rock Your World: Everyday Activities for Success Every Day. Follow her on Twitter @daynasteele.