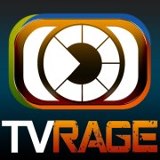 (PRWEB) June 22, 2013
'True Blood' fans are a demanding lot. They want sex, blood, carnage, drama, and even some comedy, and they want it every time out. For those among the 'True Blood' fanbase that just can't wait until tomorrow night to sink their fangs into the next episode, TVRage's own Kimberly Ainsworth has got your hook-up straight into the veins of season six, episode two. Entitled 'The Sun', the episode expands on the plot threads introduced in last week's memorable season premiere. A short preview video is embedded elsewhere on this page.
'True Blood' debuted in September 2008. Since then, it has risen to the upper echelon of HBO original series, and amassed a very passionate fanbase. Series stars Anna Paquin, Stephen Moyer, and Alexander Skarsgard have seen their careers ignite since inhabiting the roles of Sookie Stackhouse, Bill Compton, and Eric Northman. Other season six cast members include veteran character actors Rutger Hauer, Arliss Howard, and Robert Patrick.
The full text of Kimberly's preview can be found here. Check it out, it's sure to be a bloody good time. True Blood airs Sundays at 9pm on HBO.
Also, don't forget to check out the first edition of TVR's new column 'Rachel's Ray of Sunsine', in which staff writer Rachel Anne looks on the bright side of bad TV shows.