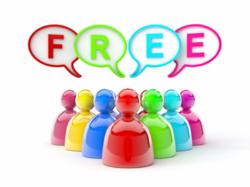 Our objective is to make DRTV more effective and profitable for more clients
London (PRWEB UK) 24 June 2013
DRTV advertisers who would value a second opinion about the effectiveness of their short form DRTV scripts can obtain this free from a leading DRTV agency during July 2013.
What is DRTV? There's nothing mysterious about it. It stands for "direct response television" and it is just a specialist form of TV advertising. In DRTV commercials there is always a "call to action" – an encouragement for the viewer to take an immediate action to respond to the advertiser. Examples are "Call 0800 635 7800 for a Viking River Cruise Brochure" or "Text AWARD to 88802 to Claim WinWales Accident Compensation" or "Visit ukroyalwedding.co.uk to order your Royal Wedding Coin"
TV commercials promoting direct response are based on a simple business model. The client is dependent upon generating leads through direct response advertising. If the profit resulting from these leads is greater than the cost of the direct response campaign, bingo! Used expertly – with the help of a specialist DRTV advertising agency, and with the appropriate product or service - DRTV can work like a benevolent slot machine. Gamble one coin and receive more than one coin in return. DRTV works especially well for products and services which can be demonstrated. A problem/solution scenario often works particularly effectively.
In July, as a unique Special Offer, The DRTV Centre will supply a written critique of clients' recent existing or proposed short form DRTV scripts. The offer will apply to all short form scripts received by The DRTV Centre by 31 July 2013. To qualify, the scripts must be submitted by the client company, not the client's advertising agency.
If the DRTV messages are not compelling - if the DRTV advertisement does not grab the viewer's immediate attention - if the benefits of the product or service are not expressed in language that makes it irresistible to the potential customer – the advertiser will not generate the maximum DRTV response.
This National Accident Helpline commercial is an outstanding example of how to get everything right. Katy is a real person, in a genuine testimonial, and it shows. This ad is the UK's most screened DRTV commercial ever; it ran virtually every day for over five years.
Many seemingly small TV script details can affect achieving the highest DRTV response. Here are just a few:
The memorability of the phone number featured
How the phone number is displayed and spoken
Text messages (SMS), both the response word chosen and the target number
How on-screen titles and graphics (including the URL) are featured
The order in which the benefits of the product or service are shown
The length of the DRTV commercial
The character of voice used for the DRTV commercial
The style of any background music
The location or studio where the DRTV commercial is filmed
Whether a well-known personality is appropriate
Production values
"Absolutely Everything You Need To Know About DRTV", a White paper, is available via The DRTV Centre website.
David Pearson of The DRTV Centre commented: "DRTV can be immensely profitable when all the elements are right. Sadly, inexperienced clients – and inexperienced ad agencies- rush in, thinking they can ignore the ground rules and do it their own way. Almost always they get their fingers burned. By making this offer of a free script assessment we are trying to do our bit in making DRTV more effective and profitable for more clients"
To take advantage of this unique script assessment offer, clients should submit their current or planned short form DRTV scripts to the email address The DRTV Centre website.
Company Information:-
Founded in 1997 in London. The only ad agency in the UK to concentrate solely on Direct Response Television.Provides everything clients need to mount successful, profitable TV campaigns: marketing strategies, concept creation, scriptwriting, storyboards, research, casting, location search, film/video production, music, voice-overs, transmission copies, channel selection, TV airtime booking and campaign response analysis.
For further information, visit call David Pearson at The DRTV Centre on (UK) 0800 635 9000.