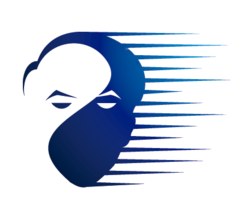 The proliferation of personal photos online is one of the major causes of trouble in the cyber world.
Los Angeles, CA (PRWEB) June 24, 2013
Scramble Face is a newly launched website created by VersusMedia. This new website makes better use of advanced face recognition technology and crafted it into an online tool that helps people track photos of themselves online.
The proliferation of personal photos online is one of the major causes of trouble in the cyber world. Known as a major threat to cyber security, online photos can be used heavily in identity theft and other cyber crimes. Safety and security issues aside, the ease at which photos can spread all over the Internet is another major cause for concern for many netizens, especially those who live active lives on social networks. Now, it has become easier for anyone, consumers to large companies alike, to know what a person looks like, where he's been, what his phone number is, and where he lives. But that's not all. These days, everyone can post pictures not only of themselves but also of their friends wherever they may be. Whether they're sharing a quick lunch or hanging out on a weekend getaway or are traveling together on vacation, a person can quickly post photos, complete with location, online then tag their friends on the photos and information involved. GPS systems plus the advent of 'tagging' has made cyber world such a small place indeed.
This means, however, that anyone who has been with you anywhere and anyone who has a photo of you can share both photos and information about you online. This new phenomenon is, in fact, becoming more rampant day by day. As a result, it has become harder to keep track of all the photos of you that are circulating online, and people nowadays can no longer prevent their pictures from ending up on the Internet and getting tagged with a certain location. Although many are also concerned about vanity, these factors are undeniably a major privacy issue as well.
This is where Scramble Face comes in. The new website makes use of face recognition technology to track all photos of a person that are posted online. The website works by scanning various message boards online that allow users to upload images and scanning those images one by one. To date, Scramble Face has over 25 million scanned pictures in its database, and the number is continuously growing every day. Although scanning every single message board on the Internet is a pretty tall order, the company is committed to finding as many as possible.
Once photos are detected, Scramble Face lists down all the websites where the photos can be found and provides an accuracy percentage, which shows how certain the website is of the face match that has been detected. The website, however, does not give out the exact URL locations of the images. This helps keep the information up-to-date and accurate since most websites change image file naming conventions from time to time. On top of that, seeing as the protection of privacy and security are the main goals of the website, Scramble Face also provides just the website and not the image URL as a security measure.
"We feel that by giving the exact location, we may be further assisting a privacy breach. That is certainly something we do not want to assist," explains the site's founder.
Scramble Face is set to begin posting the first scan reports at the end of July. During its launch year, the website's main goal is to completely scan the Internet and catalog all images, on top of a few final tests. While the website is still nearing completion, its founders are already offering large discounts on purchasing scan reports for people who want to know where their pictures are during the pre-launch period. Those interested in this early bird offer will find coupon codes offering as much as 50% discount on each scan simply by visiting the company's website and checking out their Facebook page.
The website currently accepts payments using Credit Cards, Bitcoin, and Paypal. On the whole, by maximizing face recognition technology, Scramble Face has created a tool that gives people more control over their online self-image as well as their cyber safety.
About VersusMedia
VersusMedia is a company located in Los Angeles, California. It was founded in 2001 and has since helped launched careers, helped people post online ads for lost and found pets using an app or a website, and many more. The company currently offers website creation services to help come up with websites that meet specific needs such as Scramble Face.