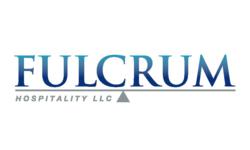 "We are proud to invest in this premier leisure and business destination."
New York, New York (PRWEB) June 24, 2013
This morning, Fulcrum Hospitality LLC ("Fulcrum") announced the acquisition of the 99-room River's Edge Hotel & Spa in Portland, Oregon (http://www.riversedgehotel.com), partnering with Singerman Real Estate LLC ("SRE"). OLS Hotels & Resorts ("OLS") will manage the property, with Fulcrum also engaged by the collective ownership group to asset manage the hotel.
"We are thrilled to be investing in this exceptional boutique hotel," noted Steven Angel, Fulcrum's Principal and Founder. "The partnership with SRE reflects our track record of working with highly respected capital sources, and we similarly look forward to working together with our acclaimed manager, OLS, to reinforce River's Edge as a premier leisure and business destination along the Willamette River in the South Waterfront area near Downtown Portland."
"The corporate growth prospects in the region along with the near-universal appeal of the city to leisure visitors make this an exciting time for us to be investing in Portland," continued Angel.
SRE's Managing Principal, Seth Singerman, concurred. "We welcome becoming part of the Portland community and are genuinely pleased to have acquired the River's Edge Hotel & Spa. Fulcrum has a history of dynamic asset management and we look forward to both Fulcrum's and OLS's integral involvement in the hotel's success."
--------------
Fulcrum Hospitality is a boutique operating partner, asset manager, and transaction advisor in the lodging and gaming space. Founded by former Goldman Sachs Managing Director Steven Angel, the firm has principal investments in hospitality assets, maintains acquisitions relationships with major investment banks and institutional private equity firms, and asset manages or advises on over 10,000 hotel rooms worldwide.
###
Contact information:
Steven M. Angel
Fulcrum Hospitality LLC
http://www.fulcrumhospitality.com
(646) 657-2950