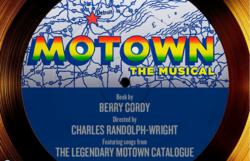 Motown Tickets at the Lunt-FontanneTheater can be purchased for as low as $15.
New York, NY (PRWEB) June 23, 2013
Cheap Motown tickets for the "Lunt-Fontanne Theater" get the highest promotional discount from Ticket Hunter Online. The premiere internet ticket reseller is pushing the much anticipated Motown the Musical as part of an ongoing Broadway discount. The promotion also includes Wicked the Musical tickets, Book of Mormon tickets and Matilda tickets. Fans can get the discount Motown tickets by going to tickethunteronline.com and entering "wicked" at check out.
Discount Motown tickets are available now for the Lunt-Fontanne Theater, New York. Motown-The Musical, is an exciting new show that follows the story of Motown founder Berry Gordy's incredible life journey from boxer to music icon. The show features the music of some of the best artists whose careers he launched, including Diana Ross, Stevie Wonder, Marvin Gaye, Michael Jackson, The Temptations, Smokey Robinson, and more. Get your Motown tickets now and get ready to travel back to the golden age of that classic sound.
After the sudden death of his father, Charlie Price finds himself forced to take over his family's shoe factory in northern England. To his good fortune, he meets a fabulous drag queen, Lola, who helps him revitalize the business. Together, they transform the entire community with lessons of compassion and acceptance.
Spokespeople at Ticket Hunter Online say they are focusing on the top 3 hit Broadway musicals in hopes to spur traffic to the site.
"We're offering the promotion on Motown the Musical but we currently have the largest inventory of all major Broadway tickets including: Kinky Boots tickets, Wicked tickets and Matilda tickets. The bottom line is that we would like to see more sales in the Musical category since we are normally a concert heavy ticket company," stated Michael Quinones CEO of Ticket Hunter Online.
2013 Tony Nominations for 'Motown'
Motown Tickets are in huge demand after being nominated for 4 Tony Awards

Valisia LeKae nominee for Best Performance by an Actress in a Leading Role in a Musical
Charl Brown nominee for Best Performance by an Actor in a Featured Role in a Musical
Peter Hylenski nominee for Best Sound Design of a Musical
Ethan Popp & Bryan Crook nominees for Best Orchestrations
Motown Broadway Cast

Brandon Victor Dixon as Berry Gordy. He debuted on Broadway's 'The Color Purple' (Tony nominee) and played Simba on the national tour of 'Lion King'
Valisia LeKae as Diana Ross. She launched her Broadway career in 'The Threepenny Opera' participating among others in 'The Book of Mormon' musical and 'Shade'
Charl Brown as Smokey Robinson. He has appeared the following Broadway musicals: 'Sister Act', and 'Jersey Boys'
Bryan Terrell Clark as Marvin Gaye
Young Berry / Stevie / Michael in alternating performances as Raymond Luke Jr. and Jibreel Mawry
Creative Team
Book by Berry Gordy Jr (Motown label founder).
Director: Charles Randolph-Wright
"Motown the Musical at the Lunt-FontanneTheater can be purchased for as low as $15 on Tickethunteronline.com.