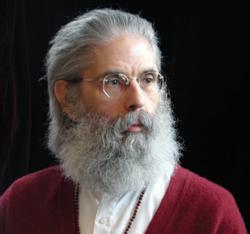 We do not meditate to become a great meditator. We meditate to teach the mind how to experience rewarding relationships.
Averill Park, NY (PRWEB) June 24, 2013
The American Meditation Institute (AMI) in Averill Park, New York will host Leonard Perlmutter's "Heart and Science of Yoga" summer intensive retreat on the health benefits of meditation, yoga and breathing July 19-21, 2013. Each class will be taught by Leonard Perlmutter (Ram Lev), AMI founder, noted educator and author of the award-winning book "The Heart & Science of Yoga: A Blueprint for Peace, Happiness & Freedom from Fear."
This intensive "Heart and Science of Yoga" course presents a comprehensive training in the world's most effective holistic mind/body medicine and its scientific foundation. Noted physicians Dr. Oz (Mehmet Oz MD), Dean Ornish MD, Bernie Siegel MD and Larry Dossey MD have endorsed the curriculum for this mind/body medicine course.
The program is designed to encourage active participant interaction by combining engaging lectures, practicums and Q&A in a concentrated three-day format. Regardless of the level of experience, Leonard's 36 years of personal study and teaching will provide all attendees a complete set of meditation tools that can ease stress, reduce pain, boost the immune system, heal relationships, enhance problem solving abilities and help students find inner peace, happiness and security. As part of AMI's "Yoga of Medicine" program, this self-care health program will include the following topics: an easy meditation procedure; a systematic method for harnessing the power of the mind; breathing practices to enhance the immune system; an understanding of the creative benefits of mantra science; Ayurvedic health principles; easy-gentle yoga exercises for joints, glands and internal organs; and the benefits of contemplation and prayer.
Leonard Perlmutter (Ram Lev) has taught meditation on the faculties of the New England Institute of Ayurvedic Medicine, the Himalayan Yoga Teachers Association and the College of Saint Rose. He is a disciple of holistic health pioneer Swami Rama of the Himalayas––who, in laboratory conditions at the Menninger Institute, demonstrated that blood pressure, heart rate and the autonomic nervous system can be voluntarily controlled. Leonard has presented courses at the M.D. Anderson Cancer Center, the Albany Medical College, the Commonwealth Club of California and The New York Times Yoga Forum with Dean Ornish, MD.
Meditation will be the unifying thread throughout each of Mr. Perlmutter's lectures. The word meditation is related to the root word for medical or medicate. It implies a sense of attending to or paying attention to something. Meditation involves an inner attention that is concentrated, quiet and relaxed. In meditation, people ask the mind to let go of its usual tendencies to think, analyze, solve problems, and focus on events of the past or concerns for the future. Through this process, the mind slows down its rapid series of thoughts and feelings and replaces that mental activity with an inner awareness or mindfulness. Thus, meditation is not thinking about problems nor analyzing a situation. It is not fantasizing or having an internal conversation. By maintaining one internal focus of attention, meditation teaches the mind to put aside its stressful mental processes, such as worrying, planning and reasoning. Instead, the mind develops a new skill that facilitates detachment, discrimination, willpower and creativity.
Because of the stress, anxiety, speed and dissatisfaction associated with many aspects of the modern culture, individuals from all walks of life and religious traditions are interested in learning meditation to reduce their physical, mental and emotional dis-ease. According to the U.S. Centers for Disease Control and Prevention in Atlanta, Georgia, everyday lifestyle choices account for 53 percent of all disease. According to Leonard Perlmutter, "Sound decisions concerning a beneficial diet, healthy nutrition, daily exercise, diaphragmatic breathing and lifestyle selection are all possible when the mind is trained through meditation."
About the American Meditation Institute
The American Meditation Institute is a 501(c)3 non-profit educational organization devoted to the teaching and practice of Yoga Science, meditation and its allied disciplines as mind-body medicine. In its holistic approach to wellness, the AMI combines the healing arts of the East with the practicality of modern Western science. The American Meditation Institute offers a wide variety of classes, retreats, and teacher training programs. AMI also publishes Transformation, a bi-monthly journal of meditation as holistic mind/body medicine. Call 800.234.5115 for a mail or email subscription.
Media Contact:
Mary Helen Holloway
60 Garner Road, Averill Park, NY 12018
Tel: 800-234-5115
Fax: 518-674-8714