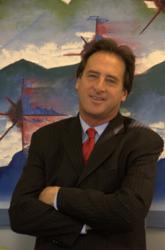 While we knew interest would be significant at our first presentation, we had no idea it would be that high
Denver, CO (PRWEB) June 22, 2013
With medical marijuana legal in 18 states, adult-use or recreational marijuana legal in Colorado and Washington State and with federal legislation trending towards ending cannabis prohibition, it appears that legal marijuana is here to stay. As with any new industry, financial opportunities abound but most individuals simply don't know how to get in on the new "Gold Rush."
Last Tuesday, June 18, an online informational Webinar was presented regarding the happenings at a brand new company, The Marijuana Corporation. Because the turnout was phenomenal, Steve Bederman, CEO and internationally known business leader, and COO Fred Stacey will present an encore presentation of their innovative business model and reveal an inaugural business opportunity in what seems to be an investment goldmine.
"While we knew interest would be significant at the first presentation, we had no idea it would be that high," said Bederman. "In fact, of all the Webinars my companies have put on over the past 10 years, I truly cannot recall a time when interest in any topic was this great. It confirms all of the reasons why we started this company."
There were many registrants for the first Webinar who contacted Bederman suggesting another presentation at a different time of day than the first. Therefore, it was decided to schedule another Webinar – this time earlier in the day -- so that The Marijuana Corporation's message could get out to as many people as possible and as quickly as possible before time runs out for joining TMC for the next phase of its incredible journey.
Anyone wishing to join Bederman and Fred Stacey, COO of TMC as they give an encore presentation of their Webinar is encouraged to attend. For this encore presentation, the session will be held on June 28, 2013 at 12:00pm ET, 11:00am CT, 10:00am MT and 9:00am PT.
Register here to be a part of this encore presentation.