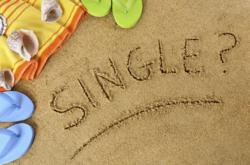 San Diego, CA (PRWEB) June 24, 2013
Dream Buzz, the blog for social dating site iDreamofU (IDOU), offers dating insights to help singles find the person of their dreams. Since summer is officially here, Dream Buzz shares action steps to be taken so that singles can find romance and adventure this summer season.
Two possible action steps to take when looking for this season's flirtation include 1) use of both online and offline social networks and 2) adventuring out on the often-dreaded blind date.
The majority of U.S. singles are using multiple social sites and those looking for love are using the sites for more than networking and staying in touch with high school and college friends. Now it is easy for singles to connect with friends of friends or strangers with an attractive profile picture and abbreviated biography, along with the same shared social activities.
If those unattached still aren't comfortable searching social sites for eligible partners, there is the go-to offline social network. A friend or friend of a friend may have added new acquaintances to their social networks and introductions may offer up new dating possibilities.
Many cringe or shudder at the blind date term but if anyone who is available wants to have a fun and adventurous summer, it is time to accept the risk associated with the unknowns that surround this type of date. With the amount of online information now available, the date will most likely only be a semi-blind one.
A summer romance is defined by the season in its name. If all 10 of the action steps presented in Say Hello to a Summer Romance and Bid Adieu to the Summertime Blues are taken, a fun and adventure-filled summer could be in store. There is always the chance that a summer romance will move from fling to ring. However the summer relationship ends, it is hoped that never-forgotten romantic memories are created.
About IDOU
Online social dating site iDreamofU (IDOU) members can visually create a near-lifelike image of the person they would like to meet (Dream image). The IDOU software then matches the Dream image, along with responses to the traditional demographic and relationship questions, to members on the site.
IDOU is a newer entrant into the free online dating market; a market that is estimated to be in excess of $1 billion. The core differentiating factor between IDOU and all other dating sites is that an IDOU site member builds a visual version of the person he or she would like to meet by selecting an ethnicity, a preferred facial structure along with eye, nose, mouth and hair shapes.
Since visual attributes are only part of a member's created profile, responses to the more standard demographic and relationship questions also play a significant role in the matching algorithm.
There is also a non-dating component to the site. Anyone visiting the site can create a person's image just to experience the site.
Launched in April, 2012, IDOU provides an innovative, game-like, and first-in class approach to online social dating for 18-50 year olds in the United States. All services on IDOU are currently free. IDOU will focus on the use of its website and mobile application, as well as other planned applications, to create an online and social dating market niche.