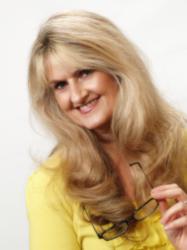 Which psychotherapeutic treatments actually work and why they alleviate pain, sorrow, depression and anxiety is both a scientific and subjective investigation. Past Life Regression Therapy triggers both aspects of research-based therapy discussions.
Huntington Beach (PRWEB) June 24, 2013
On Dr. Carol Francis Radio Talk Show, Past Life Regression Therapy is explored today with researcher Dr. Friedman Rivera. (Podcast at http://www.blogtalkradio.com/dr-carol-francis/2013/06/24/past-life-regression-therapy-valid-or-foo-foo-with-dr-river). After undergoing physical and spiritual healing during a past life regression therapy session (PLR), Dr. Heather S. Friedman Rivera began to look for aggregate data to support what she and thousands of others experienced. Noticing an abundance of anecdotal accounts and a lack of empirical data, she decided to author "Healing the Present from the Past: The Personal Journey of a Past Life Researcher" (Balboa Press, 2012) which enlightens readers about PLR research, techniques, processes, narratives and comparative analysis.
Readers will travel with Rivera as she reveals personal discoveries and delineates a scientific investigation into Past Life Regression Therapy. Not only does she allow readers to see her world, but she investigates over 200 respondents from around the world to help validate the spiritual, psychological and physical benefits that can result from Past Life Regression Therapy. Conducted as an independent study, "Healing the Present from the Past" measures the type and degree of healing received from a PLR.
"I hope to provide the reader with knowledge to make an informed decision about another healing modality – past life regression," Rivera says. "This includes the type and degree of healing effects from past life experiences and the many factors which drive and influence these effects. In addition, it is my hope that the stories of healing will resonate with the readers on a personal level."
Book available:
"Healing the Present from the Past"
By Heather S. Friedman Rivera, R.N., J.D., Ph.D.
Hardcover | 6 x 9in | 176 pages | ISBN 9 781452564487
Softcover | 6 x 9in | 176 pages | ISBN 9 781452564463
E-Book | 176 pages | ISBN 9 781452564470
Available at Amazon and Barnes & Noble
About the Author:
Heather S. Friedman Rivera is a registered nurse for over 20 years. Moreover, she has her Ph.D. in Parapsychic Science and her J.D. in law. Additionally, she is a certified Clinical Hypnotherapist specializing in past-life regression. She speaks, coaches and holds workshops on past life regression and has authored many articles on chronic illness. Rivera lives in Huntington Beach, Calif., with her husband and Science Adviser, Mark.
About the Radio Host:
Dr. Carol Francis is a Psychotherapist and is a licensed Clinical Psychologist, Marriage, Family & Child Therapist, Clinical Hypnotherapist, Reiki Practitioner, NLP Practitioner, (etc.) in the Los Angeles area and South Bay Beach Cities of Los Angeles county including Torrance, Manhattan Beach and Palos Verdes. Her radio show explores a myriad of topics pertinent to successful living, psychological health, social crises and controversies, and out-of-the-box ideas. Her radio show has been popular as an internet production and podcast program since 2008. Contact Dr. Carol Francis at drcarolfrancis.com.