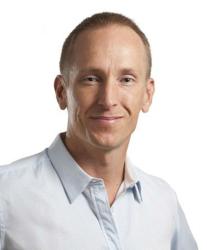 Blogging for your business can result in increased lead generation, positive ROI and increased website traffic
(PRWEB) June 25, 2013
The bulk of B2B companies don't blog and that's a mistake, according to leading Australian business coach Casey Gollan whose article Is Business Blogging All It's Cracked Up To Be? sets out the reasons why a company really needs to get its own blog up and running.
Says Gollan: "In certain industries, having a blog with unique, valuable, regularly-published content is the norm. If you're in tech, marketing, or SEO, you likely have a blog, and know how critically important it is to your business growth.
"But for many business owners, the benefits of blogging are more elusive, and the practice itself can feel overwhelming. So, is business blogging really worth all the effort?"
Gollan reckons if businesses looked at the latest statistics they would realise that in reality, blogging is the way forward. These include:

82% of businesses who blog report a positive ROI for inbound marketing
Businesses that blog receive, on average, 55% more website visitors, 97% more inbound links, and 434% more indexed pages
Small businesses that blog get 126% more lead growth than small businesses that do not blog
Once a blog has 21-54 posts its traffic generation rises 30%
Gollan's latest news bulletin has further points to prove his argument for business blogging such as getting organic search engine traffic to a website. It also allows companies to stay in touch with what their customers want or need.
Gollan explains: "When you produce regular content for your blog, you constantly have to ask yourself, 'Where are my customers or clients at? What struggles or challenges are they facing? What are the hot topics in my industry?'.
"I'll ask my clients and social media connections for suggestions which means I'm giving them content they actually want to read in the first place."
Another reason for a company to blog, says Gollan, is that it allows customers to get to know them in a non-threatening way, as well as giving the company itself the opportunity to build trust. It also establishes the blog author - and therefore the company - as an authority in their sector. Many well-known bloggers today have actually built their careers on giving out free advice and tips on their blogs.
It has also been shown time and again that regular blogging increases the amount of leads a company receives.
Gollan's latest bulletin uses the example of Reynolds Golf Academy. After relying largely on traditional marketing methods, the sporting establishment opted to move their focus to inbound marketing. This was because they were keen on offering valuable, interactive training on their site.
The company began their new marketing strategy and PR plan by creating a blog, to which they posted new content approximately three times each week. Many of their blog posts included instructional YouTube videos, and a free ebook was on offer as an incentive for signing up to the company newsletter.
As a result, within a few months the company had received a 50 per cent increase in lead volume and web traffic, 300 new newsletter subscribers and more than 4000 additional inbound links.
When pondering over why so many businesses still do not have a blog on their website (it's estimated around one third), Gollan concludes: "Business owners believe blogging is too time-consuming. They just don't understand how it will help grow their business or contribute to the bottom line and they feel they don't have the necessary technical or writing skills, or even the staff with those skills.
"But blogging for your business can result in increased lead generation, positive ROI and increased website traffic so really it's well worth making the effort in the long run. In fact it doesn't make sense not to."
For more advice on blogging for business and tips on how to make your company successful first time visit http://www.caseygollan.com.au