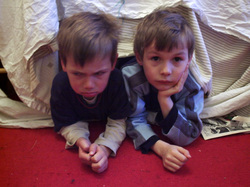 Finally, there will always be downtime, and these days that means at least some electronics.
Toronto, ON (PRWEB) June 30, 2013
School's out, now what? While many kids are on their way to camp and others continue in day care, the group in the middle may be wanting for things to keep them mentally and physically occupied. Here are three things to keep they positively engaged.
First, physical activity. Summer is a great time for learning a new sport and learning team values. There are house leagues in soccer and baseball in most cities that kids can participate in. Even if sports is not their thing, most leagues are noncompetitive and emphasize fun and teamwork. Besides, it's a good way to meet new friends.
Second, get into nature. There's nothing more exhilarating than exploring a trail through the woods and coming upon an expansive view. Being in nature has been shown to have cognitive and emotional benefits as well, and not just for kids, but for you too. A more tangible benefit is the quality family time it will afford you. While many activities over the summer separate parents from their kids, a walk in the woods can do wonders for family harmony. It's also good exercise!
Finally, there will always be downtime, and these days that means at least some electronics. This is not a bad thing; in fact, the high interactivity of today's gadgets may ultimately push our kids ahead of us in brain power as adults. Computer games can be beneficial if you keep them away from the more violent ones, which can cause acting out. Do some research and see what games are out there that enhance learning, and try and turn your young ones onto them. You may both be surprised at how much fun they'll have.
There are also many free activities on most days in major cities. Check your local listings regularly for festivals, concerts and street fairs. Before you know it, they'll be waiting for the first bell back to class.