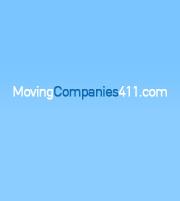 Moving Companies411 is an online resource that provides users with an easy way to find moving information.
(PRWEB) June 23, 2013
Moving Companies411 is a leading online resource for moving information. This resource offers tips on how one can make their move easy, less stressful and affordable. Most moving companies consider the distance one needs to move their goods when they are calculating the moving costs. If one is moving to a far destination, then they should expect to pay more for moving services. If however one is just moving next door, they can expect to pay less for moving services.
Moving long distance will use a lot of fuel which will increase the costs of moving. The same case applies whether one is moving on their own or using a full service company to move. Some movers will also charge by the hour, which cannot be a good thing if one takes all their time packing and loading goods into the moving truck.
http://www.MovingCompanies411.com advises that if one is able to minimize the time it takes to pack and transport their goods, it would minimize the cost of moving services. One should also ask the moving company whether the moving estimate includes the time it takes to pack, load and transport goods or just covers transportation. It is also very important that one finds out whether additional insurance is needed for the items that they want to move. Most moving companies will include basic insurance for one's items in their estimates.
The decision of whether or not to purchase extra insurance for ones items lies with the client. If one thinks that they don't need it or it is quite costly, then they can decide to forfeit it and hope that their items will arrive at their new destination in good condition. However, most household goods are valuable and it is advisable that one agrees to pay a little extra for insurance. There is always a possibility that goods will be damaged, especially if they are being transported over a long distance.
Moving Companies411 is an online resource that provides users with an easy way to find moving information. Since it was started in 2002, this website has helped many people make moves the easy and affordable way. This website also has a quick estimate tool to help movers get quick with moving estimates for comparison purposes.