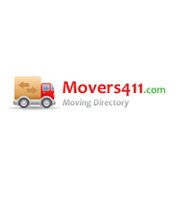 There are many horror stories about people being disappointed by movers they had entrusted their items to. Therefore, one needs to find the right mover regardless of how busy they are.
(PRWEB) June 23, 2013
Movers411.com is an online moving resource established by people who understand that moving can be very expensive and difficult for parents. It is very hectic to find the right mover to help with moving especially if one is a parent. Finding the right mover who is dedicated to helping one move requires a lot of time and patience. However, there are many horror stories out there about people who have been disappointed by movers they had entrusted their items to. Therefore, one needs to find the right mover regardless of how busy they are.
One has to check that the chosen mover has a good history with past clients. In addition, one needs to make sure that the mover is licensed and insured. The right mover will determine whether or not someone's move is successful. For this reason, http://www.movers411.com is dedicated to making moving more affordable and less time consuming for parents who might be too busy with parental duties. They have come up with a moving service dedicated to parents only. The service is that it is free of charge and one is not obligated to hire any mover from the website. Parents can now receive packing services at a discounted rate from professional moving companies. This will help with the time consuming chore of packing and moving at an affordable rate for parents. In addition, if professionals pack for the customer, there is less likelihood of damage, which in turn would cost more money to moving customers.
After a successful move, one is generally expected to give a tip to the staff of the moving company. The expected tip is usually 15 percent of the total cost of moving. For parents however, no tip is expected. In addition, parents can actually qualify for discounts on packing services that can be stressful and time consuming if one has to also deal with parental responsibilities. Parents usually get their friends, neighbors and relatives to help with the packing and loading in exchange for the promise of offering similar help when the time comes.
They sometimes also hire casual workers. However, this can sometimes be disastrous because these people are not professionals and can damage goods while packing. Now parents can enjoy the packing services of a professional moving company from Movers411.com at a discounted rate. This means that parents can avoid additional costs that will increase their moving costs.
Movers411.com has been showing people how to save money when seeking moving services since 2002. Before one goes about hiring a moving company, it is important that they make a comparison of several moving company quotes and this is why this website also has an estimate tool.