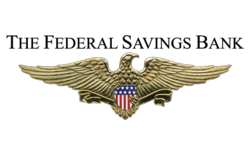 Chicago, IL (PRWEB) June 23, 2013
The Federal Savings Bank has been telling its veteran clients that while more work has yet to be done, officials from the VA are seeing significant progress in processing disability claims.
As reported by Nextgov.com, Thomas Murphy, director of the VA Compensation and Pension service, said that more than 74,000 pending claims have been answered, and that "significant progress" is expected. Murphy said he thinks the VA will meet its goal - originally posted by Eric Shinseki, the VA secretary - of processing all claims at 98 percent accuracy within 125 days - by 2015.
Currently, the VA reported 851,229 pending claims, with 66.4 percent of those claims more than 125 days old. Three of the VA's 56 regional offices have already met their intended target, and the strategies used by those offices to process claims efficiently will be adopted and integrated into other offices. The successful offices include Sioux Falls, S.D., Providence, R.I., and St. Paul, Minn., according to NBC News.
Beth McCoy, who oversees 14 VA offices, said that those best practices can be used to shine a light on problem areas. Some areas of the country post processing delays of 400 days.
"It's sad to see so many veterans come back and apply for this, and it just takes so long," Jonathon Goodman, a Marine veteran, told NBC News. "It can send a lot of guys into a downward spiral. I just want to see guys get the [financial] help they've earned. I don't want to see veterans put on the back burner."
Goodman, hailing from Tulsa, Okla., earned a Purple Heart Medal regarding a 2004 suicide bomb blast where he sustained a traumatic brain injury. It has been more than 11 months since he submitted a disability benefit claim to the VA. He is still waiting.
How is the VA changing?
"We have a sense of urgency," McCoy said. "We don't have the luxury of shutting down the shop, building a great system then opening the doors back up," McCoy said. "We're flying the plane as we're changing it."
As the VA implements the transfer to digitized benefit claims, claims are being processed different as the VA shifts from an "assembly line," set up to a more specialized, "express lanes," for quicker processing of simpler claims, according to McCoy. Still, the electronic system will eliminate tons of paper that is often misplaced, lost or improperly filed. The transition to a digital processing network is seen as the hallmark solution to eliminated long wait times, according to NBC News.
If you are a veteran seeking a VA Home loan or a low cost mortgage, contact The Federal Savings Bank, a veteran owned bank, to discuss your financial needs.