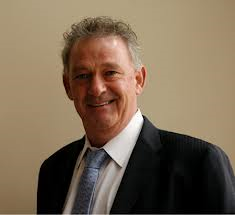 Our recruitment philosophy at Claddagh is based on the heritage of our Irish name and its traditions.
Atlanta, GA (PRWEB) June 24, 2013
On June 5, 2013, co-hosts Nikole Toptas and Dominick Rainey of BusinessRadioX®'s Silver Lining in the Cloud sat down with Peter Casey from Claddagh Resources to discuss executive recruitment and placement.
Peter Casey is Chief Executive Officer and Founder of Claddagh Resources. He works closely with the Company's most senior clients, handles high-level sales and delivery, and provides strategic direction for the Company. Casey has been successfully running and developing businesses on three continents for over 20 years. This year, Casey was selected as one of the new Dragons on the hit RTE series The Dragons Den. He invested in three entrepreneurs and has been working with them to help develop and grow their businesses. According to Casey, "I found meeting with the Junior Dragons particularly inspiring and believe the younger generation offers Ireland a bright future."
Claddagh Resources is a leader in providing Recruitment Process Outsourcing, Sales Force Recruitment and Executive Search services. Their clients are in the following sectors: Financial Services, Pharmaceutical, Consulting, Manufacturing, Higher Education and Technology. Explained Casey, "We introduce our clients to leading edge web technologies and methodologies and guarantee an improvement in the efficiency of their hiring processes, at a reduced cost."
Asked about the meaning of the company name, Casey said, "Our recruitment philosophy at Claddagh is based on the heritage of our Irish name and its traditions. Our name is derived from the Irish Claddagh Symbol, which has a long history of representing loyalty and partnership." To that end, Claddagh believes in building customer loyalty through developing a thorough understanding of each client's needs, and then partnering with the client to develop and deliver a total solution to meet those needs.
To learn more about Peter Casey and Claddagh Resources, listen to this interview in its entirety at Silver Lining in the Cloud.
About Silver Lining in the Cloud:
http://www.silverlining.businessradiox.com
Silver Lining in the Cloud is presented by Computer Design and Integration. Silver Lining in the Cloud is an open forum show that highlights and promotes many of Atlanta's top businesses and business leaders. Guests hone in on what is the silver lining that their business offers to the community, how they are making a difference and celebrating their success.The show airs on Wednesdays at 10:00am EST and is co-hosted by Nikole Smith-Toptas and Dominick Rainey.
About Computer Design and Integration:
Computer Design & Integration LLC (CDI) provides data center infrastructure design, integration and support for businesses' evolving needs while simplifying complex information technologies. The company offers advanced technology strategies with a particular focus on highly available data center solutions. Their dedicated managed services staff offers businesses scalability to ensure the highest degree of completion success and on-time performance. Founded in 1995, with locations in NY, NJ, Atlanta and Charlotte, CDI has been recognized as one of the nation's top 500 IT solution providers. For more information, visit http://www.cdillc.com/ or Twitter @cdillc
About BusinessRadioX®:
BusinessRadioX® provides a turnkey solution for business owners who want to leverage the power of internet radio to meet their best prospects, establish credibility for their organization and heighten the placement of their brand in search engines rankings. With a professional venue and a proven formula, BusinessRadioX® helps hosts podcast their shows and create a regular stream of dynamic content to share with their prospects and feed the search engines every week. Programs are recorded and streamed live to the internet from our studios in the greater Atlanta area. For more information or to hear a live show, visit: http://www.businessradiox.com.