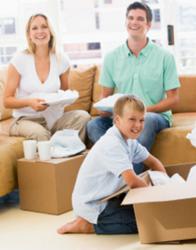 With many moving and storage companies competing for business, customers can now find what they need easily
(PRWEB) June 25, 2013
Moving Companies, an online resource, is now offering updated storage company information about the nearest storage facilities available in several locations. This website is also affiliated with a number of reputable self-storage companies that offer these services affordably to their users.
The reputable self-storage companies on their database are very experienced in offering self-storage services to clients. Storage services are very important whether one is using full service or self service moving. If one's new home or destination is not ready for occupation, one may hire a self-storage facility to store their belongings temporarily until they are ready to move.
In full service moving, one pays to have every aspect of their move handled by professionals. This means that one can have their whole move done in one day. In full service moving, the movers come and pack all the furniture and belongings. They then load everything into the moving truck and transport it to the desired destination. Once there, the mover will unload the items and put them where the customer requests. This however, will hardly give one enough time to find and prepare their new home. This is why one may need a temporary storage location for their belongings before they find and prepare a new home for occupation.
Moving Companies also offers no cost, no obligation quotes for customers. That way, the customers do not have to make a blind choice of a moving company. With many moving and storage companies competing for business, customers can now find what they need easily. When one is moving on their own, they have to start packing and moving part of their belongings way ahead of their final moving date. One needs a storage location near their desired new location for the final moving date. Whatever the reason for needing temporary storage, this website will come in handy. One can easily find a storage location near them regardless of the time of day or night. This resource does not only give users storage information, they also have licensed professional movers who meet all moving and storage needs.
http://movingcompanies.moving.com has been bringing moving and storage information to thousands of customers, 24 hours a day at the click of a mouse. Whether one is relocating their business or moving from their apartment, they can be assured of getting moving information, including self-storage facilities with their own lock and key.