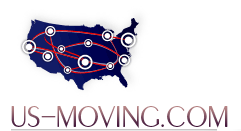 US-Moving.com has a database of reputable moving companies that are licensed and insured as well as dedicated to helping users move from one place to another
(PRWEB) June 24, 2013
US-Moving.com has, since its establishment, been helping customers find the right movers. However, with the current economic crunch experienced everywhere, they are now looking for ways to make moving easier and more affordable for all people. They have now announced a new service that will help users with kids save money when moving. Moving is expensive and everyone is looking for moving discounts.
In addition to moving being expensive, it is very stressful especially for users who are inexperienced. This is true regardless of which moving option one chooses. For those who choose full service moving, they are faced with very high costs. On the other hand, those who choose to move on their own or do their own packing of goods are faced with a tiring and hectic packing job. Packing can especially be stressful especially if one has other duties, such as kids, to take care of.
This is exactly the reason why US-Moving.com is offering huge discounts for users who are looking to save money by doing their own moving. They are aware that many of their users who choose this moving option often face problems with packing and are offering professional packing help at a discount. Now users will have all their belongings packed at a fraction of the cost it would have initially cost them for professional packing help.
US-Moving.com has a dedicated list of movers who are not only experienced but also understand that packing and moving can be difficult for many. For this reason, these movers are offering professional packing help to users of their services at a discount. This professional help will make the packing procedure simple and easier for everyone looking to move. For anyone thinking of moving, they should use the service and the quote tool on the website for finding the most inexpensive mover. People are encouraged to hire movers from this site because these are movers who have been determined to be not only reputable but also quite adept at what they do. They are also affordable because they offer affordable packing services.
http://www.US-Moving.com brings customers moving information, quotes and other resources free of charge. It also has a database of reputable moving companies that are licensed and insured as well as dedicated to helping users move from one place to another. The website allows customers to request and compare moving estimates from these moving companies. The fact that many moving companies will be competing for business means that customers will be able to get a better deal and are assured of good, professional service.