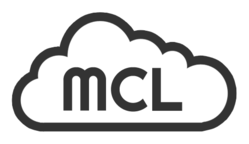 The company is very excited about the new possibilities that this listing on the London GXG Markets exchange creates for us
London (PRWEB) June 24, 2013
Mobile Cloud Labs Plc (http://www.MobileCloudLabs.com), developers of high-quality applications for smartphones, handheld devices, and portable computers, today announces its first public stock offering on London GXG Markets. The company has been admitted to the London GXG Markets exchange trading under the symbol MCL.
"The company is very excited about the new possibilities that this listing on the London GXG Markets exchange creates for us," stated Richard Sylvester, CEO/CTO and co-founder of Mobile Cloud Labs. "The influx of new investors will allow us to expand our product development and open new markets for our ground-breaking location-based mobile app technology. Now investors can share in our success as we work to perfect 'the next big thing'."
The public stock offering will allow Mobile Cloud Labs to raise capital to continue its growth in the software industry. The company has been expanding its own product offering with a new release of MyAntiTheft and MyAntiVirus for Android launching Mobile Cloud Labs into the global mobile market with a main focus on users from USA and Europe.
Some of the monies raised through the stock offering will be used to fund and create new solutions to tap the booming mobile advertising market. Mobile Cloud Labs is developing next-generation location-based software for mobile devices that delivers pinpoint accuracy, opening up new possibilities for point-of-sale marketing strategies. Market analysts predict that the mobile advertising market will grow from $5 billion today to $20 billion by 2015.
About Mobile Cloud Labs Plc:
Mobile Cloud Labs are developers and marketers of high-quality applications for smartphones, tablet computers, and laptops with offices in Switzerland and the United States. The company is currently developing new location-based applications for the booming mobile advertising market, delivering messages with pinpoint accuracy to open up new marketing and point-of-sale strategies. The company is also developing new smartphone users to help them get more from their mobile social media experience.
For more information, please visit http://www.MobileCloudLabs.com.
Safe Harbor Statement
The statements contained herein which are not historical are forward- looking statements that are subject to risks and uncertainties that could cause actual results to differ materially from those expressed in the forward-looking statements, including, but not limited to, certain delays beyond the company's control with respect to market acceptance of new technologies or products, delays in testing and evaluation of products, and other risks detailed from time to time.