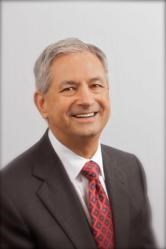 Despite a recent roll back in emerging markets, there are still 'many good stories to tell,' most notably in India, which is taking many modernization steps and is adopting more business friendly policies"
Los Angeles, CA (PRWEB) June 25, 2013
Peter Kohli headlined the Ivy Family Office Network's Family Office Mid-Year Outlook 2013 with a presentation on the investment opportunities in emerging markets. Mr. Kohli is President and CIO of DMS Advisors, advisor to DMS Funds, a mutual fund company focused on emerging and frontier markets. The Ivy Family Office Network (IvyFON) is a leading global family office network. The event was held in Los Angeles on June 18th.
During his "Emerging Markets Outlook" presentation, Mr. Kohli stated, "The seven largest emerging and developing economies by GDP are China, Brazil, Russia, India, Mexico, Indonesia and Turkey. According to the World Bank, these countries along with South Korea will account for more than half of all global growth by 2025."
Mr. Kohli enumerated several factors that make emerging markets an attractive investment opportunity:
1. Economic Growth – Faster growth than developed markets.
2. Corporate Strength – Maturing domestic markets have strengthened and made corporations more competitive with better corporate governance.
3. Wealthy Consumers – Global phenomena of abundant migration to middle class.
4. Improved Policies – Inflation and government debt are manageable.
5. Valuation Opportunities – Familiar valuations and growth strategies are attractively priced.
"Despite a recent roll back in emerging markets, there are still 'many good stories to tell,' most notably in India, which is taking many modernization steps and is adopting more business friendly policies," said Mr. Kohli.
About Peter Kohli
Peter R. Kohli is CEO of DMS Funds, Inc., and President and CIO of DMS Advisors, Inc. Founded in January 2012, DMS Funds offers index funds based on emerging and frontier market exchanges and sectors. DMS Advisors, created in 2012, is the advisor to DMS Funds. Peter is also an independent wealth manager specializing in estate planning under the corporate entity DMS Financial. DMS Financial currently has $20 million in assets under management for 180 clients.
Prior to forming DMS Financial in 1993, Peter held a variety of financial services-related positions, including Partner at Suvista Management Systems, a financial services firm specializing in mergers and acquisitions, and financial planner involved in the sale of mutual funds at PennCorp Financial Services (now Primerica). Peter is a Chartered Financial Consultant (ChFC) and member of the Financial Planning Association. Peter holds a BA in Mathematics from The Open University (UK).
Additional information about Peter, DMS Advisors and DMS Funds may be found at http://www.dmsfunds.com. Interested parties may contact Peter directly at pkohli(at)dmsadvisors(dot)net.
About The Ivy Family Office Network
The Ivy Family Office Network, IvyFON, is a leading peer to peer global family office network with several hundred family offices attending their events around The Americas within the past 12 months. Some of the more than 1,200 past speakers have included 5 of the top 10 largest asset allocating consultancies, pre-eminent alternative investment funds by return, leading institutional investors by size, best-in-class asset management professionals, family office subject matter experts and world-class family offices.
Premier Speakers have included Ron Baron, Fred Nazem, Steve Prostano, John Taylor and many others. Forum sessions are multi-format and cross-disciplinary covering a range of family office centric topics.
IvyFON's expertise is an outgrowth of one of the United States' oldest and largest alternative investment networks, the IvyPlus network. IvyPlus originated as a peer to peer private equity, real estate and hedge fund network consisting of Ivy League and comparable school alumni as well as meritorious participants in the program. Additionally the group supports New York City and Los Angeles deal networks across multiple disciplines including private equity and real estate. More than 10,000 investment, family office and institutional investment professionals have attended forums globally. For more information on the Ivy Family Office Network, go to ivyfon.com/contact.html.