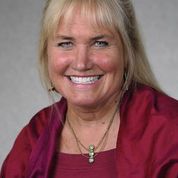 I respect the work of Engaged Public and am excited to join an organization with such an impressive track record of developing and implementing creative strategies for better public policies." - Lisa B. Carlson
Denver, Colo. (PRWEB) June 24, 2013
Engaged Public®, a Denver-based public policy strategy firm, today announced it has named Lisa B. Carlson as its director of facilitation. In this role, Carlson will provide facilitation, strategic planning and process design services, and will also contribute to Engaged Public's leadership development programs using her knowledge of the public policy field to enrich and develop the practice of other facilitators.
"We are thrilled to add Lisa, who is a highly respected expert and educator in public-private cooperation and public affairs, to our team," said Chris Adams, president, Engaged Public. "Lisa specializes in collaborative problem solving, consensus building and change management, and brings more than 25 years of experience in the public affairs field. We look forward to leveraging her skills and extensive knowledge for the benefit of our clients, partners, projects, and ultimately, the public."
Before joining Engaged Public, Carlson was director of the Center for Nonprofit Leadership and Research at the Buechner Institute for Governance at the School of Public Affairs at the University of Colorado Denver and an adjunct professor in the School of Public Affairs. Previously, she was executive director for the university's Center for the Improvement of Public Management/Center for Public-Private Sector Cooperation. Carlson has provided consulting services and is an expert trainer in the fields of conflict management, team building, leadership development and the Myers-Briggs Type Indicator (MBTI). She also has facilitated strategic planning sessions for numerous organizations, including nonprofit boards, private companies, citizen committees and government entities.
"I respect the work of Engaged Public and am excited to join an organization with such an impressive track record of developing and implementing creative strategies for better public policies," Carlson said. "It is an exciting time to be using public policy strategies and technological advances to make an impact in the many complex and politically sensitive issues facing our communities, states, and nation."
Carlson also has worked on a wide variety of national, state and local issues, including facilitating the Colorado Water Quality Forum, Partnerships for Health Initiative, and Colorado statewide issues ranging from the Superfund and "Brownfields" projects to youth violence, suicide prevention, teen pregnancy prevention, and general community planning and goal-setting.
About Engaged Public:
Engaged Public is a Denver-based public engagement firm specializing in the development of strategies for better public policies. Working with civic leaders, public and private stakeholders, and the public, Engaged Public tackles complex public challenges head-on, using straightforward, collaborative and non-rhetorical dialogue to bridge the gap between people and the policies that impact their lives. The firm tailors its four-step methodology to the specific objectives of each engagement, but uses dialogue as the driver of the overall approach. Engaged Public believes public engagement is critical to solutions to complex public problems, and its approach considers what, when, and how to tap into the mindset of public opinion to create the most strategically sound and well-received policies. To learn more visit EngagedPublic.com.