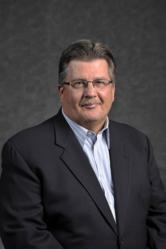 Honors, such as this one, send a message to our clients and prospects that we work hard to continuously provide leading-edge products and services.
ADDISON, Ill. (PRWEB) June 25, 2013
ITsavvy, one of the fastest growing technology solution providers in the U.S., today announced it has been recognized by UBM Tech Channel through inclusion on CRN's 2013 Solution Provider 500 list for the fourth consecutive year. The list identifies the top technology integrators in the U.S. and Canada based on revenue size. Formerly known as the "VAR 500", the Solution Provider 500 (SP500) ranks the highest producing solution provider organizations in the IT channel from hardware sales, software sales, and managed IT services. ITsavvy placed number 158 in the annual ranking.
"We are very pleased to be included on the CRN Solution Provider 500 list again this year," said Mike Theriault, president and CEO of ITsavvy. "CRN has been an excellent technology resource for us and our vendors for many years. Honors, such as this one, send a message to our clients and prospects that we work hard to continuously provide leading-edge products and services."
Robert Faletra, CEO of UBM Tech Channel, said, "We aim to highlight the 'best of the best' among the channel community, and the Solution Provider 500 is no exception. Now in its 18th year, this prestigious list serves as a valuable industry resource to help end users quickly identify top performers and make the most well-informed choices for their business. The companies listed have a forward-thinking approach to solutions sales. They are also highly dedicated to putting their customers' needs first to accelerate the adoption of innovative technology and drive immediate results. We congratulate ITsavvy for making this year's list and look forward to covering their continued success."
The 2013 Solution Provider 500 list category awards will be presented at the BoB thought leadership conference in October. A sampling of the 2013 SP500 list is featured in the June issue of CRN Magazine and is featured online at http://www.crn.com. The complete list of 500 companies will be available in the CRN Tech News app, available for iPad and Windows 8.
ITsavvy, one of the fastest growing companies of its type in the U.S., is a recognized leader in tailored end-to-end IT product and service solutions. ITsavvy built its reputation as a value-added reseller with industry-leading product availability; design and implementation, client support and delivery speed through 46 distribution centers across the U.S. The company's new user-friendly website provides 100s of concise, leading-edge IT decision-making resources, including an e-commerce site with real-time pricing and availability. ITsavvy is headquartered in Addison, Ill., with offices in Chicago's Loop; Davenport, Iowa; Hayward, Calif.; and Beavercreek, Ohio. Call 1-855-ITsavvy (1-855-487-2889), email: info(at)ITsavvy(dot)com, visit: http://www.ITsavvy.com/
Visit ITsavvy's Media Center at: http://www.ITsavvy.com/about/media-center/
About ITsavvy http://www.ITsavvy.com/
ITsavvy was founded in 2004 by industry experts Mike Theriault and Chris Kurpeikis. The company has grown from a Midwest start-up to a national, award-winning leader in IT products and services. Mike and Chris conceived of ITsavvy after becoming convinced they could significantly outdo competitors in a number of areas including client service. By combining a comprehensive value-added reseller business with an industry-leading array of services through its Advanced Solutions Group, ITsavvy is quickly becoming the benchmark for integrated IT products and advanced solutions providers.
Media Contact: Jean Van Rensselar, Smart PR Communications Jean(at)SmartPRCommunications(dot)com /630-363-8081
"ITsavvy" is a Registered Trademark of B2B Industries LLC. All other company and product names may be trademarks of respective companies with which they are associated.
About UBM Tech Channel
UBM Tech Channel, a UBM company is the premier provider of IT channel-focused events, media, research, consulting, and sales and marketing services. With more than 30 years of experience and engagement, UBM Tech Channel has the unmatched channel expertise to execute integrated solutions for technology executives, managing partner recruitment, enablement and go-to-market strategy in order to accelerate technology sales. To learn more about UBM Tech Channel, visit us at http://www.ubmchannel.com. Follow us on Twitter at http://twitter.com/UBMTechChannel
UBM plc (http://www.ubm.com)
UBM plc is a leading global business media company. We inform markets and bring the world's buyers and sellers together at events, online, in print and provide them with the information they need to do business successfully. We focus on serving professional commercial communities, from doctors to game developers, from journalists to jewelry traders, from farmers to pharmacists around the world. Our 6,000 staff in more than 30 countries are organized into specialist teams that serve these communities, helping them to do business and their markets to work effectively and efficiently.