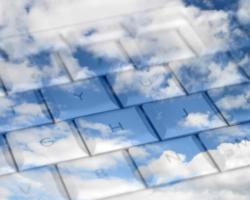 we've expanded our technical support team to provide prompt technical support service to all customers
San Francisco, CA (PRWEB) June 23, 2013
Web HSP management announced early Monday morning, they will now be offering complimentary control panel (Cpanel) software along with their dedicated web hosting plans to all clients in the United States & Canada. Web HSP specializes in expandable hosting that is capable of accommodating even large scale corporate networks.
In the last several months, management's focus has been on e-commerce development, which evolved into an expansion into application hosting as an offered feature. The rates of all web hosting packages offered at Web HSP are without a doubt the most competitive in the market today. Customer satisfaction remains the # 1 priority. And Web HSP continues to offer more and more options and features to their growing menu of products and services.
CEO and Founder of Web HSP Doug Davis stated, "We are thrilled to announce that now all our offered flexible web hosting packages will be backed by free control panel. Now our customers won't have to pay an additional fee to install a Cpanel. Clients can now utilize complimentary CPanel preloaded software in all of our published hosting packages. Also, we've expanded our technical support team to provide prompt technical support service to all customers, and under our dedicated server offers, our technicians monitor your servers 24/7/365 for up time, and we also monitor your system's overall health. By monitoring the server's health we're able to identify increases in load or problematic areas before they create downtime."
The extremely positive reviews written about Web HSP make it crystal clear they provide their customers with extensive technical support and they are constantly aiming to help their customers and solve almost any major technical issue in less than 15 minutes.
Web HSP is the most reliable and efficient web hosting and domain registration provider in the United States. They provide dedicated servers, shared web hosting and domain registration for small businesses including Server Hosting, WordPress Hosting, Reseller Hosting and custom website design. Their expert staff reviews servers at Web HSP and supports them 24/7 efficiently.
Web HSP was established in 1998 by a group of extremely talented software professionals. The main motive of this organization is to provide web hosting and other associated services at highly competitive and attractive rates. Over the past decade, since its inception, this organization has won many prestigious awards thus establishing it as a leader in this industry.
Web HSP has been defined as one of the most trusted service providers of this industry, maintaining an impeccable track record of 99.99% up time average.
To find out more, simply visit http://webhsp.com/