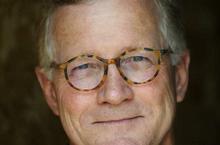 Nothing else you wear is more a part of your look or your persona than your eyewear.
Abilene, Texas (PRWEB) June 25, 2013
Now every face can be fitted with eyeglasses or sunglasses that provide a precision fit and a flattering look. Indivijual Custom Eyewear has developed technology that solves hard-to-fit problems and provides unparalleled precision. Indivijual both designs and hand crafts a custom frame for each customer. Each frame is sculpted to order based on the customer's unique physical attributes and personal style. Indivijual's artists and engineers perfect the lines, the shape, the size and the fit that frame every unique face as a work of art.
Custom fit is the bedrock of the business. Indivijual Custom Eyewear conducts comprehensive information gathering that includes sculpting clay to create a mold of the nose, a measuring device to determine face and head dimensions, and color charts to assess skin, hair, and eye tones. Using this information, the company makes a three-dimensional model of the patient's nose that guides construction of the precision-made frames. They also include a customer profile questionnaire to give designers insight into personal style and preferences. The questionnaire furnishes details about occupation, recreational habits, predominant wardrobe colors, and hairstyle that ensure the finished frames will suit the customer's lifestyle and personality.
After years of working successfully with direct customer orders, Indivijual Custom Eyewear is now reaching out to Eye Care Providers with this product that has a track record of precision fit and a flattering appearance. Indivijual provides a dispensing fee program for Optometrists and Opticians, and the custom frame is shipped to that Eye Care Provider for the lenses and the final adjustment on the face. Custom eyewear can now be an individual and affordable solution for hard to fit faces.
Randy Barnett, the owner of Indivijual Custom Eyewear has been wearing glasses for most of his life. His friends confirm that they might not recognize him without his signature eyeglass frames. The eyeglasses fit his face perfectly and seem to be as much a part of who he is as the hearty handshake and the warm smile he offers when he meets new people. But several years ago, Randy needed new frames and learned that his previous frame company no longer offered the tortoiseshell rims. So the search began and he learned that, because tortoiseshell frames were no longer trendy, no one was making them. On the heels of his initial disbelief that the look that had helped to define him all those years was no longer available--came that "Aha!" moment.
Barnett set to work researching custom eyewear as a startup business. "Growing up in West Texas, I was aware of the famous custom cowboy boot makers in this region who create the best-looking, best-fitting boots in the world," he recounts. "When I entered the business world in Manhattan, I became aware of custom tailors and custom shoemakers who essentially hand-crafted the best-fitting, best-looking suits and shoes. I have always thought that the quality and precision of custom craftsmanship is just a superior way to make things, versus a mass-produced method." Barnett got to work developing equipment to design and produce original, custom eyewear. He has taken cues from generations of European designers and uses imported Italian plastics, made from eco-friendly organic materials. While the materials for making high quality eyewear are only available from Europe, Indivijual frames are custom made in the USA. And, if customers want to submit their own design specifications, Indivijual will work collaboratively to deliver an even more personal product. "We recently had a fellow from Michigan send us a pair of plastic aviators he got while he was in college in the 1970s. They were in six pieces because plastic gets brittle and he wore them until they literally fell apart on him," says Barnett. "We were able to make an exact copy of the frames and we made sure they fit him perfectly."
Indivijual is receiving orders from customers all around the globe, and while all seem to appreciate the benefit of the style factor, it's the amazing fit on each face that brings in the rave reviews. "Send us all your hard-to-fit faces like big heads, flat nose bridges, noses of any size, narrow faces, Asian fit and African fit," says Barnett. "Indivijual can frame them all." Such hard-to-fit faces are usually just a small percentage of an eye care practice, so it's a challenge to find and stock any XXXL or extra small sizes or the sort of nose designs to solve an ethnic fit problem. Many women with small faces are relegated to wearing child-sized and child-styled frames with very limited options.
"Most people have a closet full of clothes they only wear a few times a month," Barnett points out. "Eyeglasses are something you put on your face every day. Nothing else you wear is more a part of your look or your persona than your eyewear. You are unique. Your eyewear should be too."
About Indivijual Custom Eyewear
Indivijual Custom Eyewear is a small business focused on fit and style, created for one face at a time. The owner, Randy Barnett, created his business based on his own life-long experience of wearing eyeglasses that reflect his own taste and personality. Indivijual eyewear is crafted out of state-of-the-art materials that are eco friendly, and a perfect fit is guaranteed. Original eyewear for original people.
Contact Information:
Randall Barnett, Owner
Indivijual Custom Eyewear
Abilene, Texas USA
325.675.0850 (Central Daylight Savings Time)