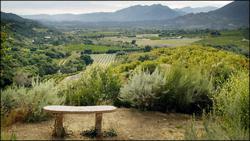 We all have something to heal from because we all have lived. The Meaning of Healing understands that everyone has unique scars and unique ways of healing. That is why our interdisciplinary approach is so effective."
Los Angeles, CA (PRWEB) June 25, 2013
There is no other spiritual retreat like this currently in the market. All are either day programs or do not include multiple teachers from different disciplines.
The Meaning of Healing Group formed as a response to the uncertainty and stress that so many people are facing since the global economic crisis. Since the recession, attention has shifted to trying to survive rather than seeking higher consciousness and growth.
Providing pricey, high-end luxury programs to those who can afford the luxury of soul-searching, the company is in the process of developing a non-profit branch that will serve low-income women -- giving the classic have-nots an opportunity to experience luxury and embark on a self-caring journey of discovery.
With the firm belief that suffering is a part of living, The Meaning of Healing emphatically declares that suffering does not have to define us, to the extent that one of the instructors can often be seen wearing clothing with text that reads "F*** Suffering".
The Programs are based in downtown Los Angeles, but retreats will take place in more remote leisure destinations such as Ojai and Santa Barbara.
The Meaning of Healing's programs are aimed at the Serious Spiritual Seeker and those experiencing:
-Change
-Seeking of one's higher self
-Relationship break-up
-Struggle with self-esteem
-Feelings of directionlessness
-Hope for a more fulfilling life
-Looking to set new personal goals and grow as a person
The group offers an array of services, but specialize in immersive, holistic, proactive healing. For intensive discovery and healing, an Ojai, Santa Barbara, or Los Angeles retreat program provides a private, attentive, serene, and luxurious environment to reflect and grow. The luxury aspect of the program stands unrivaled in the competitive retreat world and during a four-day stay guests will receive:
-All-inclusive private healing environment
-On-site masseuse
-Private chef
-Three spiritual teachers from different disciplines
-Tailored healing program that addresses you specifically
-Excursions to spiritual attractions and speakers
-On-site healer and clairvoyant
-Kind, caring, understanding staff
-Daily on-site Yoga classes and acupuncture
Founded by Philip Horvath, who holds a Master's degree in consciousness and has worked as a business and technology consultant, transformational counselor, minister, healer, coach, and artist, designed the Meaning portion of the retreat curriculum. When asked about his involvement with The Meaning of Healing, he said, " I have worked with Fortune 500 companies and individual artists, worked in health care, the military, education, entertainment, fashion, but the foundation of this program is based in meaning. My primary passion is consciousness and exploring human evolution."
Intellectualism is a pillar of the program, however more new age techniques and exclusiveness are also factors. Mary Margaret, a renowned Clairvoyant and Healer who was once hailed by the Southern California Catholic Church as a "Joan of Arc" explains the reasoning stringent screening process, "You have to be ready to heal. If someone comes to one of our retreats and insists on holding onto their past wounds, I simply won't work with them."
But the company isn't just for hippies or intellectual elitists, Dr. Liana, a licenses psychotherapist specializing in evidence-based therapies is also on staff. Her approach is clinical and clients are led through cognitive-behavioral techniques aimed at increasing clients' chances of retaining and applying what they learn during the program. Liana describes her involvement as, "being the doctor in the room. Here to keep people on track and ensure there is qualified support for those who may uncover deeply buried wounds."
The first official retreat is scheduled to begin on July 28th. Retreats can last 3 to 4 days.
Food, lodging, all classes, massages, healings, acupuncture, and clairvoyant sessions are all included.
To request an application, please call, email, or fill out the contact form and they
will promptly send you additional information.
The group describes itself on are discreet and caring.
(310) 902-3512 info(at)meaningofhealing(dot)com