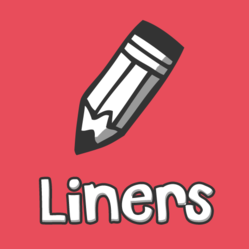 This is an instant classic, similar to Words with Friends - only better!
Missoula, MT (PRWEB) June 24, 2013
After a year of development and testing Zootown Interactive today announced the immediate availability of Liners for both the Android and iOS platforms. Liners is a new idea in multi-player turn-by-turn mobile social gaming. Based on the surrealist parlor game Exquisite Corpse, Liners brings it to the modern age.
The magic of a new Liners story unfolds from a single opening sentence. From there, line by line, you and your friends add to the story. The catch? When it's your turn to write, you can only see the previous line, not the whole story.
With over 30 years of software development experience, Tim Christensen was anxious for an idea that would allow him to develop an iOS and Android app. Liners was born after realizing modern social gaming tactics could be applied to a simple but fun story game played with friends and family throughout the years. Merging the two ideas with the desire to build a mobile application for the iOS and Android platforms was the impetus to take on this challenge.
The ultimate goal with Liners is to innovate new ideas around creative collaboration and package it in the best possible user experience. Liners is a full-featured app and includes the ability to connect socially with friends, chat, read shared stories as well as keep well informed with activity alerts and push notifications.
Most important, Liners features a content rating system with a parental lock keeping young users shielded from potentially unsafe content and includes a word filtering system for G rated stories.
Liners is free and available now for iPhone and iPod touch in the iTunes store and in the Google Play store. Links to both versions of the app can be found on the Liners website at http://linersapp.com.
About Zootown Interactive
Zootown Interactive, a privately held company, was formed as a production studio for mobile apps. The company engages in the design, architecture and development of native mobile applications for the iOS and Android platforms. Additionally, we are experts at developing highly scaleable and available server based applications required to support today's modern mobile applications.