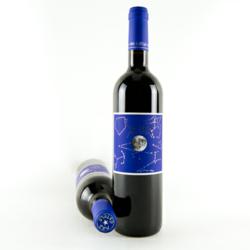 Vienna, VA (PRWEB) June 26, 2013
Classe Wins is pleased to announce the limited availability of 2007 Mas Estela Vi De Lluna, an organic red wine from Catalonia in Spain. Classe Wines has a limited quantity of this red wine in its warehouse, and it expects that it will be available for only a limited time. This represents a rare opportunity for wine enthusiasts to add a wine that is produced using the gravity of the Moon to aid in its filtration.
2007 Mas Estela Vi De Lluna is an exclusive wine that has a bold and exuberant taste of ripe fruit and minerals, leaving the mouth with a full, intense feeling when drinking it. The taste is reminiscent of black raspberry, chocolate, and spice, and it has a dark chocolate, kirsch, and framboise finish. This wine is best served chilled to 16 degrees Celsius. This wine is excellent when served with wild game, duck, or salad and other vegetable dishes, which can supplement the strong personality of this unique offering.
2007 Mas Estela Vi De Lluna is produced by winemakers Didier and Nuria Soto at the Mas Estela winery. This winery is located in the Catalonia region in Girona, near Ampuradan, and is less than three miles from the Mediterranean coast. Didier and Nuria Soto decided to found their winery on fifty hectares of abandoned vineyards which they subsequently restored. Since founding their winery they have farmed organically, and the winery has obtained biodynamic certification, and has developed a reputation for innovation in the winemaking business. As a certified biodynamic winery, Mas Estela uses no fertilizers, pesticides, or other chemicals and produces its wines with great care, crushing and chilling grapes in steel tanks at 8 degrees Celsius, with the gravitational force of the moon employed to assist in filtration. Even their wineries themselves are designed with an eye towards harmony with nature, as the low growing plants that are located between rows are intended to provide shelter for beneficial insects.
2007 Mas Estela Vi De Lluna is an eq wine offering that is a strong addition to the collection of any enthusiast for Spanish Red Wines. It is currently available in limited quantities from Classe Wines, at $1,221.62 per case, $617.11 per half-case, and $104.95 per bottle. To order, contact Classe Wines at classewines.com, or call 1-800-793-9141 today.
Contact
Georgiy Kharchenko
1-800-793-9141