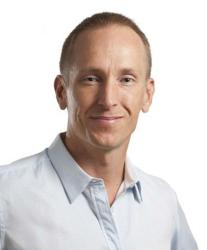 The closest thing we have to a crystal ball when it comes to online marketing is conversion testing and optimization.
(PRWEB) June 27, 2013
In his latest update A Guide to Increasing Your Website Conversion Rate Gollan says businesses who have previously hired an SEO agency or paid big bucks to get top rankings in AdWords already know the importance of having a website that actually converts. The alternative is throwing money out the window.
Gollan admits it's difficult to tell what a good website conversion rate is. That's because so many factors go into determining this. What one business considers acceptable, another may not.
By 'conversion' Gollan is referring to such activities as:

Completing a form
Making a phone call
Requesting a quote
Making a purchase
Opting in to a newsletter
Clicking on a link
Figuring out a website conversion rate is simple: take the number of conversions and divide it by the total number of visitors. It's best to do this on a page by page basis. A company which receives five conversions a day and a total number of visitors at 100 would have a daily conversion rate of 5/100, or 5%.
Conversion rates will vary greatly depending on the source of traffic. For instance, traffic generated through a highly-target AdWords campaign will likely have a higher conversion rate than general referral traffic, says Gollan. Meanwhile traffic from an email campaign will generally convert better than traffic sent through a general Google search.
According to the MarketingSherpa's 2012 Website Optimization Benchmark Report average conversion rates range from 2% for non-profits, to 5% for businesses in the tech sector, all the way up to 10% for professional services.
Companies, says Gollan, should constantly test and tweak their landing pages in order to continually be improving on conversion rates.
Split testing is also a good idea counsels Gollan. This involves directing traffic to two different webpages in order to determine which one converts better.
To optimize a landing page it is important to first know which elements on the page can be improved in order increase conversions, says Gollan. Some of the main elements to test include:

The headline
Length of copy (long vs. short)
Where content lies: above or below the fold
Images
Button and icon placement and text
Call to action
Risk reducers (for example, 'no spam' or '100% guarantee buttons)
Testimonials
Headings and subheadings
Videos: using one or not, content of video
Professional vs. amateur design (each may perform differently in different markets).
To perform A/B tests on landing pages it is essential that a company tests two identical pages, other than the one element that is being tested, says Gollan. That means to test the headline the two pages must be identical (apart from the headline).
AllPopArt.com, a producer of hand-crafted, one-of-a-kind pop art wanted to redesign certain pages on their site to more effectively get across their unique value proposition (that their artwork is created by actual artists).
In order to compete with cheaper, overseas competition, the company needed to make sure their website was effectively communicating their value proposition, and that they were achieving optimal conversion rates and revenues per visitor.
Their plan was to test several variations of their landing page including:

Variation #1: More prominent call to action and clickable value propositions.
Variation #2: Changing the format of the pricing.
Variation #3: Moving the product description and value proposition above the fold, and placing 'free shipping' and product sample thumbnails in a more visible location.
By testing these three variations against the original page, they found that variation number three resulted in a 28 per cent increase in revenue and a 42 per cent higher revenue per visitor.
"When it comes down to it, the closest thing we have to a crystal ball when it comes to online marketing is conversion testing and optimization," says Gollan.
For more website analytic tips and boosting your business in general take a look at Casey's coaching website at http://www.caseygollan.com.au