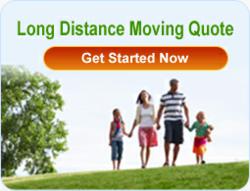 The company maintains that after following the guidelines, customers feel more confident and stress-free. The objective of offering these tips is to help people remain calm while planning for a long distance move
(PRWEB) June 26, 2013
Long Distance Moving Companies understands how a long distance move can be a very stressful time for a customer. There are several types of worries and concerns that one often undergoes while planning for such a move. Even a commercial move may become a hectic affair when one needs to move the complete setup from one place to another. Realizing the importance of the issue, Long Distance Moving Companies is offering valuable tips and guidelines for their customers. These tips are especially helpful for a customer who is doing their own packing, to do so in an organized manner.
The spokesperson of the company reveals, "We often used to get calls from customers regarding the packing of their valuables and breakable items. We used to guide them how to categorize different items and how to pack them accordingly. Now, we have packing tips on our website which anyone can access for free.
According to him, when goods are to be transported a very long distance packing should be done very carefully. This is the reason why long distance packing is more challenging and requires more specialized attention than a local move. The company is very confident that the tips that they are offering will help customers to pack their items in a manner so that they can reach their destination safely. "Often many items are damaged during a long distance move if they are not packed properly. These tips will help people save them from such losses", says one of the customers of Long Distance Moving Companies who had recently hired them for a long distance move.
The company maintains that after following the guidelines, customers feel more confident and stress-free. The objective of offering these tips is to help people remain calm while planning for a long distance move. At the same time, they can carry out their packing in an efficient manner so that any damage to their goods can be avoided. Moreover, one can learn to pack the goods in a more organized way so that when the boxes are unpacked, they don't need to undergo unnecessary hassle in finding their particular goods. To get access to such long distance moving tips, one can visit the website: http://www.longdistancemovingcompanies.com.
Long Distance Moving Companies provides moving quotes to the customers who want to take benefit of their affordable long distance moves. They also provide helpful tips and guidance helping people to complete their long distance moves without any hassle. They have partnerships with many key players in the industry and can accomplish long distance moving of any size or to any destination throughout the USA.